Waiting on Wednesday is a weekly meme, hosted by Jill at
Breaking the Spine
, that highlights future releases that we are excitedly anticipating.
By Rosie Aikman
Publication Date: July 22, 2015
Sometimes love needs a rewrite
Life as a waiter, struggling paycheck-to-paycheck, doesn't leave much room for excitement. Finn Phelps finds his in Hot Blood, a prime time cop drama, and the actor who stars in it: Ethan Teller, beautiful, skilled, and shrouded in mystery.
Then an act of kindness results in Ethan falling right into his lap, and it seems like a dream come true that Finn gets to meet the man of his dreams. But as he comes to know the real Ethan, it starts to feel like maybe he should have been more careful what he wished for…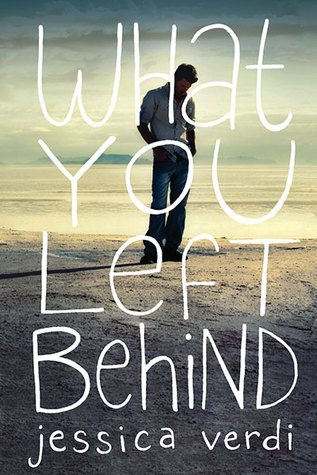 By Jessica Verdi
Publication Date: August 4, 2015
It's all Ryden's fault. If he hadn't gotten Meg pregnant, she would have never stopped her chemo treatments and would still be alive. Instead, he's failing fatherhood one dirty diaper at a time. And it's not like he's had time to grieve while struggling to care for their infant daughter, start his senior year, and earn the soccer scholarship he needs to go to college.
The one person who makes Ryden feel like his old self is Joni. She's fun and energetic—and doesn't know he has a baby. But the more time they spend together, the harder it becomes to keep his two worlds separate. Finding one of Meg's journals only stirs up old emotions, and Ryden's convinced Meg left other notebooks for him to find, some message to help his new life make sense. But how is he going to have a future if he can't let go of the past?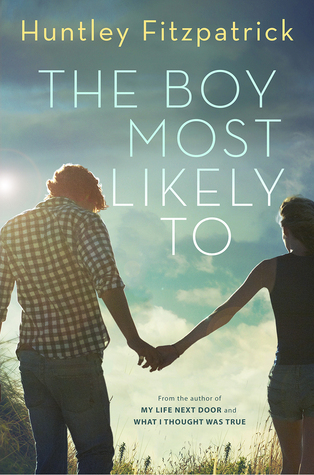 By Huntley Fitzpatrick
Publication Date: August 18, 2015
Surprises abound and sparks ignite in the highly anticipated, utterly romantic companion to My Life Next Door

Tim Mason was The Boy Most Likely To:
- find the liquor cabinet blindfolded
- need a liver transplant
- drive his car into a house

Alice Garrett was The Girl Most Likely To:
- well, not date her little brother's baggage-burdened best friend, for starters.

For Tim, it wouldn't be smart to fall for Alice. For Alice, nothing could be scarier than falling for Tim. But Tim has never been known for making the smart choice, and Alice is starting to wonder if the "smart" choice is always the right one. When these two crash into each other, they crash hard.

Then the unexpected consequences of Tim's wild days come back to shock him. He finds himself in a situation that isn't all it appears to be, that he never could have predicted . . . but maybe should have.

And Alice is caught in the middle.

Told in Tim's and Alice's distinctive, disarming, entirely compelling voices, this return to the world of My Life Next Door is a story about failing first, trying again, and having to decide whether to risk it all once more.