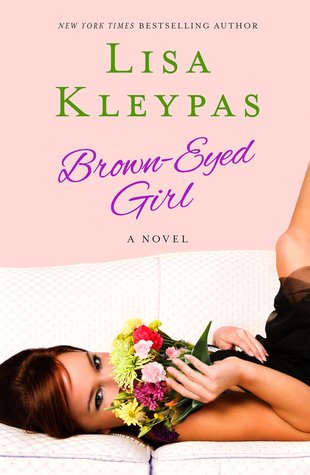 ****
Wedding planner Avery Crosslin may be a rising star in Houston society, but she doesn't believe in love--at least not for herself. When she meets wealthy bachelor Joe Travis and mistakes him for a wedding photographer, she has no intention of letting him sweep her off her feet. But Joe is a man who goes after what he wants, and Avery can't resist the temptation of a sexy southern charmer and a hot summer evening.
After a one night stand, however, Avery is determined to keep it from happening again. A man like Joe can only mean trouble for a woman like her, and she can't afford distractions. She's been hired to plan the wedding of the year--a make-or-break event.
But complications start piling up fast, putting the wedding in jeopardy, especially when shocking secrets of the bride come to light. And as Joe makes it clear that he's not going to give up easily, Avery is forced to confront the insecurities and beliefs that stem from a past she would do anything to forget.
The situation reaches a breaking point, and Avery faces the toughest choice of her life. Only by putting her career on the line and risking everything--including her well-guarded heart--will she find out what matters most.
Review:
It's no secret that I love beta heroes. Many alpha heroes make me want to punch all the people in all the faces. I know, so violent, right? But that doesn't mean there aren't exceptions. And Lisa Kleypas' Travis brothers (particularly the younger two – Jack and Joe) are the biggest exceptions ever. When I first read Smooth-Talking Stranger (starring Ella and Jack Travis) all I could think was how this high-handed arrogant ass is the sweetest most sensitive hero ever. All of a sudden all that arrogance became super, super hot. Won't lie, the sense of humor and never ending twinkle in his eye may have had something to do with the attraction as well. And while I was reading that I became enamored with Joe Travis as well. He was such an adorable trouble maker. And there was no denying that he was related to Jack. Yet he had his own little something that was demanding a story. And I know that I wasn't the only reader begging for it. But Mrs. Kleypas had other plans. Like finishing her Hathaway series and writing the ENTIRE Friday Harbor series. Needless to say, I thought that Joe would NEVER get his story. But then, all of a sudden, he did.
Avery Crosslin is about to pull off the wedding of her career. While contemplating how to handle a possible pest invasion the day of the wedding, she is "rescued" by the photographer's very hot assistant. Except, come to find out, he doesn't work for the photographer. He isn't a vendor at all. Nope, he's a guest. And not just any guest. He's Joe Travis. One of THOSE Travis'. How embarrassing. But her mistake just endears her more to Joe and in two seconds flat he's putting on the Travis charm. With a lesson in heartbreak that has ruined her for anyone else, Avery tries to dismiss Joe and his attention. But when you combine hot instant attraction with the tenacity that the Travis men are known for, it's hard to not fall head over heels.
Joe Travis knows when he's found the girl for him. So when Avery skitters off after their first night together, Joe realizes he has to take things more slowly. And he does. And it's crazy hot. And romantic. And hilarious. Joe Travis has Avery Crosslin's number. He knows just when to push and just when to pull back. He obviously cares for her deeply. And he will continue to gently (and sometimes not so gently) insert himself into her life and quietly convince her that they should be together. Yet he does all this without ever saying so. Because more than anything Joe doesn't want Avery to make decisions based on his desires. He wants her to make the decisions that are right for her. Even if it means losing her.
I have to say that Avery is the most loveable and best written of all the heroines in this series. She's funny, sweet and determined. I also loved the people in her life. Each secondary character had so much personality that it was highly entertaining to read about their antics while planning weddings. Her sister and co-worker/employee, Steven, stood out the most in this group. The secondary romance between the two of them was lovely. I also enjoyed seeing the Travis family through her eyes as well as watching her overcome her own prejudices about their wealth.
Joe was everything I was hoping for. He's a man born with more privilege than most anyone would have difficulty comprehending, yet he tries so hard to be as "normal" as possible. And even though this story is told in first person from Avery's POV, I felt fully engaged in Joe's emotional journey as well. My one complaint is that I didn't feel we got enough of him. At 240 pages, this book is 100 pages (give or take) less than the others in the series. So, I feel slightly cheated. But that's just because I love Joe almost as much as I love Jack.
There were two things that stood out for me while reading Brown-Eyed Girl.
What Kleypas has done so well in this book (as well as others in the series)

is write

about an unapologetically independent and successful woman. This isn't a story about the disgustingly rich hero stepping in to save the heroin. This is a story about two very independent and successful people navigating romance and love while still maintaining and balancing the autonomy and individual success for which they have worked so hard.

When I hit the 93% mark I was doubting the ending. I didn't think there was any way that the story would wrap up both cleanly and in a satisfying manner. I was wrong. Never doubt a master of romance. With only 7% left in the story and Kleypas provide a Happily Ever After that was spotless, insanely gratifying and never rushed.
I think it's fairly obvious that I highly recommend this latest by Kleypas. It's fun, sexy, romantic and has a number of laugh out loud moments. If you are a fan of this series, you will find this final installment highly satisfying.
Nat