Waiting on Wednesday is a weekly meme, hosted by Jill at
Breaking the Spine
, that highlights future releases that we are excitedly anticipating.
By K. A. Mitchel
Publication Date: February 15, 2015
An unexpected fresh start leads to an unlikely-but-absolutely-perfect pairing in this male/male new-adult novel from bestselling gay romance author K.A. Mitchell

Ethan may have followed his high school sweetheart to college only to get dumped his first day there, but he's not going to let that stop him from exploring all his new life has to offer. Sex-only hookups, his photography, new friends and a campus-wide game of zombies vs humans all help keep his mind off his broken heart and move him toward building a new, better life without his ex.

And then there's Wyatt. Mysterious, grouchy—hot. And possibly not gay. But Ethan's not going to let that stand in the way of figuring out what makes Wyatt tick. New college goal? Get Wyatt into bed and into Ethan's life.

Step one: arrange a "tutoring" date. Step two: "accidentally" bump into Wyatt as often as possible. Step three: explore the sexy body under that ever-present hoodie. And when their friendship deepens into something neither of them expect, convince Wyatt he's not just a pity fling or a one-time hookup, but that Ethan is in it for the long haul.

This book is approximately 43,000 words.
By Sophie Jordan
Publication Date: March 29, 2016
There are bad boys and then there are the men of Devil's Rock….
Some men come with a built-in warning label. Knox Callaghan is one of them. Danger radiates from every lean, muscled inch of him, and his deep blue eyes seem to see right through to Briar Davis's most secret fantasies. But there's one major problem: Briar is a nurse volunteering at the local prison, and Knox is an inmate who should be off-limits in every way.
Knox feels it too—a shocking animal magnetism that drives him to risk his own life to protect Briar's. Paroled at last, he tries to resist her. She's too innocent, too sweet, and she has no idea what Knox is capable of. But a single touch can lead to a kiss—and a taste…until the only crime is denying what feels so right…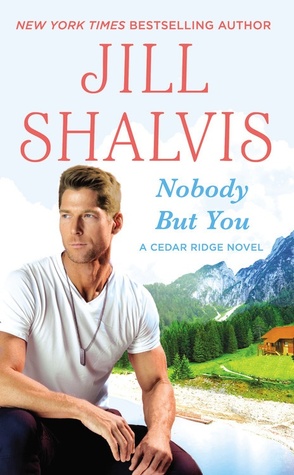 By Jill Shalvis
Publication Date: March 29, 2016
SOMETIMES YOU CAN GO HOME AGAIN…
After an overseas mission goes wrong, Army Special Forces officer Jacob Kincaid knows where he must go to make things right: back home to the tiny town of Cedar Ridge, Colorado. All he needs to scrub away his painful past is fresh mountain air, a lakeside cabin, and quiet solitude. But what he discovers is a gorgeous woman living on a boat at his dock.
Sophie Marren has nowhere else to go. She's broke, intermittently seasick, and fighting a serious attraction to the brooding, dishy, I'm-too-sexy-for-myself guy who's now claiming her dock. Something about Jacob's dark intensity makes her want to tease—and tempt—him beyond measure. Neither one wants to give any ground . . . until they realize the only true home they have is with each other.