Waiting on Wednesday is a weekly meme, hosted by Jill at
Breaking the Spine
, that highlights future releases that we are excitedly anticipating.
By Jill Shalvis
Publication Date: June 28, 2016
Choose the one guy you can't have . . .

As captain of a San Francisco Bay tour boat, Pru can handle rough seas—the hard part is life on dry land. Pru loves her new apartment and her neighbors; problem is, she's in danger of stumbling into love with Mr. Right for Anybody But Her.

Fall for him—hard . . .

Pub owner Finn O'Riley is six-foot-plus of hard-working hottie who always makes time for his friends. When Pru becomes one of them, she discovers how amazing it feels to be on the receiving end of that deep green gaze. But when a freak accident involving darts (don't ask) leads to shirtless first aid, things rush way past the friend zone. Fast.

And then tell him the truth.

Pru only wants Finn to be happy; it's what she wishes for at the historic fountain that's supposed to grant her heart's desire. But wanting him for herself is a different story—because Pru's been keeping a secret that could change everything. . . .
By Garret Leigh
Publication Date: July 4, 2016
Web designer Jodi Peters is a solitary creature. Lunch twice a week with his ex-girlfriend-turned-BFF and the occasional messy venture to a dodgy gay bar is all the company he needs, right?
Then one night he stumbles across newly divorced firefighter Rupert O'Neil. Rupert is lost and lonely, but just about the sweetest bloke Jodi has ever known. Add in the heady current between them, and Jodi can't help falling hard in love. He offers Rupert a home within the walls of his cosy Tottenham flat—a sanctuary to nurture their own brand of family—and for four blissful years, life is never sweeter.
Until a cruel twist of fate snatches it all away. A moment of distraction leaves Jodi fighting for a life he can't remember and shatters Rupert's heart. Jodi doesn't know him—or want to. With little left of the man he adores, Rupert must cling to what remains of his shaky faith and pray that Jodi can learn to love him again.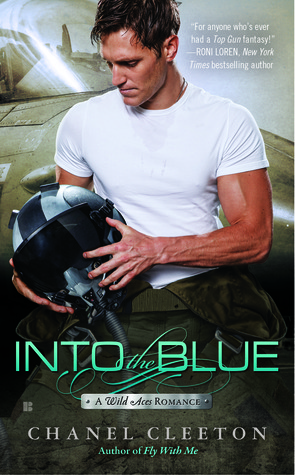 By Chanel Cleeton
Publication Date: July 5, 2016
From the author of Fly with Me and the Capital Confessions Novels comes the newest in the sexy Wild Aces Romance series.
Eric Jansen—call sign Thor—loves nothing more than pushing his F-16 to the limit. Returning home to South Carolina after a tragic loss, he hopes to fix the mistake he made long ago, when he chose the Air Force over his fiancée.
Becca Madison isn't quick to welcome Thor back. She can't forget how he shattered her heart. But Thor won't give up once he's set his sights on what he wants—and he wants Becca.
Thor shows Becca that he's no longer the impulsive boy he used to be, and Becca finds herself irresistibly drawn to him. But will Thor be able to walk away from his dream of flying the F-16 for their love or does his heart belong to the sky?