Waiting on Wednesday is a weekly meme, hosted by Jill at
Breaking the Spine
, that highlights future releases that we are excitedly anticipating.
By Vanessa North
Publication Date: November 30, 2015
Connor Graham is a city boy—a celebrated fashion photographer in New York. When his uncle's death drags him back to the family blueberry farm, all he wants to do is sell it as quickly as he can. Until he meets his uncle's tenant farmer.

Jed Jones, shy and stammering, devout and dedicated, has always yearned for land of his own and a man to share it with. Kept in the closet by his church, family, and disastrous first love, he longs to be accepted for who he is. But now, with his farm and his future in Connor's careless hands, he stands to lose even the little he has.

Neither man expects the connection between them. Jed sees Connor—appreciates his art and passion like no one else in this godforsaken town ever has. Connor hears Jed—looks past his stutter to listen to the man inside. The time they share is idyllic, but with the farm sale pending, even their sanctuary is a source of tension. As work, family, and their town's old-fashioned attitudes pull them apart, they must find a way to reconcile commitments to their careers and to each other.
By Megan Erickson
Publication Date: November 18, 2015
Alex Dawn is saying no to men. No to bad relationships, disappointments, and smooth-talkers. Focusing on her family and her job at Payton and Sons Automotive keeps her mind occupied and her heart content. She doesn't really miss a man's touch, until one night, a man shows up with the body of a god and a voice from her dirtiest dreams.

L.M. Spencer is only in Tory, Maryland, to scope out the town as a possible site for one of his company's hotels. The British businessman didn't expect his car to break down or to find the hottest little American he's ever seen holding a tire iron, piercing him with bright blue eyes.

They agree to one hot night, one dirty deed to burn out the chemistry between them. But from their first kiss, Alex can't stop saying yes to this man. And when Spencer's company threatens everything she cares about, they must make the choice to stand together or apart.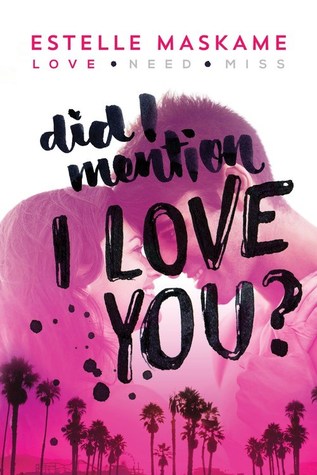 By Estelle Maskame
Publication Date: December 1, 2015
When sixteen-year-old Eden Munro agrees to spend the summer with her estranged father in the beachfront city of Santa Monica, California, she has no idea what she's letting herself in for. Eden's parents are divorced and have gone their separate ways, and now her father has a brand new family. For Eden, this means she's about to meet three new step-brothers. The eldest of the three is Tyler Bruce, a troubled teenager with a short temper and a huge ego. Complete polar opposites, Eden quickly finds herself thrust into a world full of new experiences as Tyler's group of friends take her under their wing. But the one thing she just can't understand is Tyler, and the more she presses to figure out the truth about him, the more she finds herself falling for the one person she shouldn't – her step-brother.
Throw in Tyler's clingy girlfriend and a guy who has his eyes set on Eden, and there's secrets, lies and a whole lot of drama. But how can Eden keep her feelings under control? And can she ever work out the truth about Tyler?
Did I Mention I Love You is the first book in the phenomenal DIMILY trilogy, following the lives of Eden Munro and Tyler Bruce as they try to find their way in an increasingly confusing world.