* * 1/2
Single and proud of it! Oh, oops...
As a Certified Professional Organizer, everything in Paige Parker's world is as it should be. Perfect apartment, perfect office, perfect life. And now, the perfect vacation planned to honor Singles Day. After all, what's better than celebrating her pride in being single? Because who needs a man anyway? They have zero taste in quality television, leave the toilet seat up, and sleep with your best friend. No thanks. Her life is fine just the way it is.
As the owner of a now-dormant bed & breakfast, Lucas Croft's life is simple and quiet. It's only him and his five-year-old daughter, which is just the way he likes it. Because who needs a woman anyway? They nag you to clean up your stuff, want the toilet seat put down, and expect the dishes to be done the same day the meal is cooked. No thanks. His life is fine just the way it is.
But when Paige books a room that Lucas' well-intentioned sister listed without his knowledge, their two worlds collide. If they can survive the week together, they just might discover exactly what they've both been missing.
Source: library; Hoopla ebook
Paige books an impromptu vacation at the behest of her assistant who thinks that she desperately needs the break. She arrives at the bed and breakfast and it is not as advertised. Uh oh.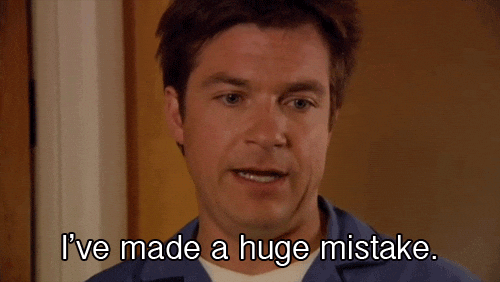 Lucas is hostile towards Paige and treats her as an intruder even though she's a paying guest and he knew perfectly well that she'd be arriving. Okay yes, his sister Sophie went behind his back to post his B&B's listing but that's hardly Paige's fault. There's no way for her to turn around and hightail it out of there because, of course there'd be some massive storm that would ground all ferries to and from the mainland. We're clued in on the fact that Lucas is a widower who's still grieving his loss and has no heart to open up the B&B that was his wife's dream. But somehow these next few days of forced proximity forces Lucas and Paige to play nice and tolerate each other. One thing leads to another and then things get pretty steamy between them. Their bubble has to end eventually when she has to return to her life and he to his.
I was so prepared to love this story but I had a hard time buying in to her and Lucas as an item; and I generally like this trope. This might be kind of a spoiler but he was so hesitant to get involved with another woman let alone fall in love, then his change in attitude happened overnight because of a dream. The change was instantaneous and his intensity about getting with Paige threw me off. Not to mention he has a five year-old he's so protective of, so while it's too early to put a label to it, the reality is that Paige is only a passing visitor and his life is on the island raising his daughter. I feel like that was entirely glossed over. Then there's the ending which perplexed me. Once again, without spoiling it, it involves a drastic life change and the grandest of gestures which felt so presumptive and risky. It all felt too much, too sudden because I didn't get a good sense of how much time had lapsed nor did I get the sense that they had been in touch since she left the island after her one-week stay. I think it needed just a little more of what happened in between. Filling in those gaps would show how the relationship developed and help make sense of the ending. At least that's what I wish for.
There are pieces of the story that I did enjoy, like Paige. She's so smart, self-assured and a kindhearted person. I was amused by her friendship with her assistant. I also like Sophie who's spunky. By the way, she owns a bookstore which is in an old fire station so that automatically makes her pretty awesome. Lucas' daughter Maddie was cute, though as with a lot of toddlers written into romances I was skeptical. Having been through 3 kids myself no amount of suspension of disbelief can make me think a child is that well-behaved, LOL. As for Lucas... I just never warmed up to him after his rude behavior at the beginning, and he'd make some offhanded remarks that rubbed me the wrong way.
I've liked what I've previously read from Walker and I did like the idea of Happy Singles Day but in the end this was a miss for me.
~ Bel