Waiting on Wednesday is a weekly meme, hosted by Jill at
Breaking the Spine
, that highlights future releases that we are excitedly anticipating.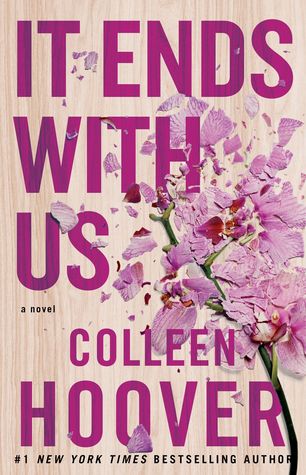 By Colleen Hoover
Publication Date: August 2, 2016
Lily hasn't always had it easy, but that's never stopped her from working hard for the life she wants. She's come a long way from the small town in Maine where she grew up. She graduated from college, moved to Boston, and started her own business. So when she feels a spark with a gorgeous neurosurgeon named Ryle Kincaid everything in Lily's life suddenly seems almost too good to be true.
Ryle is assertive, stubborn, and maybe even a little arrogant. He's also sensitive, brilliant and has a total soft spot for Lily; and the way he looks in scrubs certainly doesn't hurt. Lily can't get him out of her head, but Ryle's complete aversion to relationships is disturbing. Even as Lily finds herself becoming the exception to his no dating rule, she can't help but wonder what made him that way in the first place.
As questions about her new relationship overwhelm her, so do thoughts of Atlas Corrigan, her first love and a link to the past she left behind. He was her kindred spirit, her protector. When Atlas suddenly reappears everything Lily has built with Ryle is threatened.
With this bold and deeply personal novel Colleen Hoover delivers a heart-wrenching story that breaks exciting new ground for her as a writer. Combining a captivating romance with a cast of all too human characters, "It Ends with Us" is an unforgettable tale of love that comes at the ultimate price.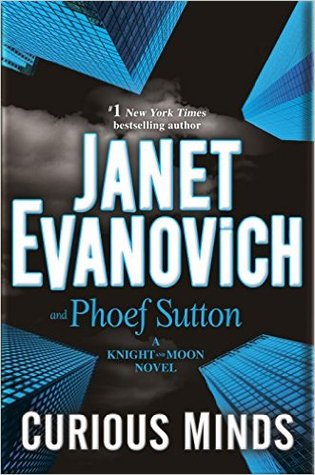 By Janet Evanovich and Phoef Sutton
Publication Date: August 16, 2016
Janet Evanovich, #1 New York Times bestselling author of the Stephanie Plum series, teams up with Emmy-winning writer Phoef Sutton for a brand-new series of thrillers featuring the invincible and incompatible pairing of Knight and Moon.

Emerson Knight is introverted, eccentric, and has little to no sense of social etiquette. Good thing he's also brilliant, rich, and (some people might say) handsome, or he'd probably be homeless. Riley Moon has just graduated from Harvard Business and Harvard Law. Her aggressive Texas spitfire attitude has helped her land her dream job as a junior analyst with mega-bank Blane-Grunwald. At least Riley Moon thought it was her dream job, until she is given her first assignment: babysitting Emerson Knight.

What starts off as an inquiry about missing bank funds in the Knight account leads to inquiries about a missing man, missing gold, and a life-and-death race across the country. Through the streets of Washington, D.C., and down into the underground vault of the Federal Reserve in New York City, an evil plan is exposed. A plan so sinister that only a megalomaniac could think it up, and only the unlikely duo of the irrepressibly charming Emerson Knight and the tenacious Riley Moon can stop it.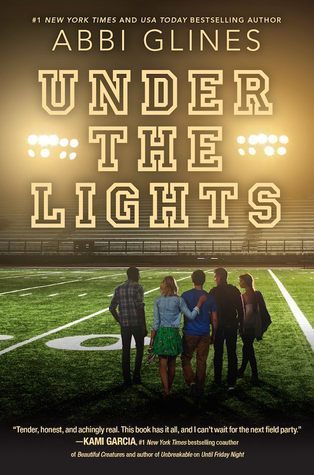 By Abbi Glines
Publication Date: August 23, 2016
In the follow-up to Abbi Glines's #1 New York Times bestseller Until Friday Night—which bestselling author Kami Garcia called "tender, honest, and achingly real"—three teens from a small southern town are stuck in a dramatic love triangle.

Willa can't erase the bad decisions of her past that led her down the path she's on now. But she can fight for forgiveness from her family. And she can protect herself by refusing to let anyone else get close to her.

High school quarterback and town golden boy Brady used to be the best of friends with Willa—she even had a crush on him when they were kids. But that's all changed now: her life choices have made her a different person from the girl he used to know.

Gunner used to be friends with Willa and Brady, too. He too is larger than life and a high school football star—not to mention that his family basically owns the town of Lawton. He loves his life, and doesn't care about anyone except himself. But Willa is the exception—and he understands the girl she's become in a way no one else can.

As secrets come to light and hearts are broken, these former childhood friends must face the truth about growing up and falling in love…even if it means losing each other forever.