Waiting on Wednesday is a weekly meme, hosted by Jill at
Breaking the Spine
, that highlights future releases that we are excitedly anticipating.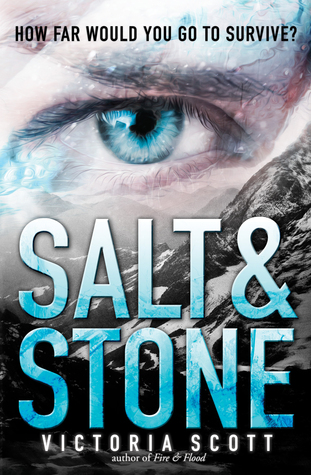 By Victoria Scott
Publication Date: February 24, 2015
What would you do to save someone you love?
In
Fire & Flood
, Tella Holloway faced a dangerous trek through the jungle and across the desert, all to remain a Contender in the Brimstone Bleed for a chance at obtaining the Cure for her brother. She can't quit--she has to win the race, save Cody, and then fight to make sure the race stops before it can claim any more lives. In the next legs of the race, across the ocean and over mountains, Tella will face frostbite, sharks, avalanche, and twisted new rules in the race.
But what if the danger is deeper than that? How do you know who to trust when everyone's keeping secrets? What do you do when the person you'd relied on most suddenly isn't there for support? How do you weigh one life against another?
The race is coming to an end, and Tella is running out of time, resources, and strength. At the start of the race there were one hundred twenty-two Contenders. As Tella and her remaining friends start the final part of the race, just forty-one are left--and only one can win.
Publication Date: February 23, 2015
People come as well as go.
Twelve years ago, Edwin Tully came to Oxford and fell in love with a boy named Marius. He was brilliant. An artist. It was going to be forever.
Two years ago, it ended.
Now Edwin lives alone in the house they used to share. He tends to damaged books and faded memories, trying to a build a future from the fragments of the past.
Then the weather turns, and the river spills into Edwin's quiet world, bringing with it Adam Dacre from the Environment Agency. An unlikely knight, this stranger with roughened hands and worn wellingtons, but he offers Edwin the hope of something he thought he would never have again.
As the two men grow closer in their struggle against the rising waters, Edwin learns he can't protect himself from everything—and sometimes he doesn't need to try.