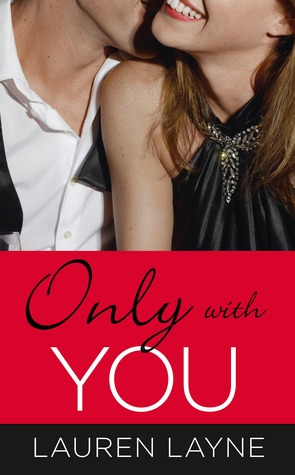 *** 1/2
Love is the Biggest Gamble of All . . .



Cocktail waitress Sophie Dalton doesn't exactly have a life plan. She's perfectly happy being everyone's favorite party girl. But when a Las Vegas bachelorette party goes awry and an uptight businessman mistakes Sophie for a prostitute . . . well, Sophie wonders if it's time to reevaluate her priorities. Swearing off her thigh-high boots for good, Sophie slinks back home with damaged pride-and a jackpot of a hangover.

Yet what happens in Vegas doesn't always stay there. On a trip to Seattle to open a new office, Grayson Wyatt meets his latest employee-who turns out to be the same woman he recently called a hooker. Wealthy and gorgeous, Gray is a man used to getting what he wants. And it doesn't take long to figure out that smart, sassy, sexy Sophie is everything he's been looking for. As their late nights at the office turn into hot morning-afters, they realize their Vegas misunderstanding may lead to the real thing . . .
Review:
Who would have thought that choosing to wear a pair of trashy sparkly boots left over from a Halloween costume could be so life altering? Certainly not Sophie Dalton. Sophie has pretty much been coasting through life after dropping out of Harvard Law School. And up until now she's been fine with that. But when she gets stuck in an elevator with an uptight jerk who mistakes her for a prostitute she starts wondering if maybe she needs to make some changes in her life.
Fast forward to a Sunday dinner at the Dalton house. Sophie's sister, Brynn, walks in with her new boyfriend. Surprise, surprise….it's Grayson Wyatt. The guy who changed Sophie's life when he told her he wasn't looking for an escort service. As a hilariously awkward dinner progresses Brynn accidentally tells their parents that Sophie has quit her job without lining up a new one in advance. In an effort to take the negative parental attention off Sophie, Brynn suggests that Gray hire her to be his assistant. Being the gentleman he is, Gray offers her the job while also giving her an easy out. But Sophie gets one look at the fear and discomfort on Gray's face and decides that taking the job will be the perfect revenge for bringing a lifetime of insecurities so close to the surface that she feels the need to change her life.
When I saw this cover, I was expecting a steamy confident romance. And it is both of those things. But it's also more. Sophie is a wonderfully humorous and complex character. Her conversational skills (which are lifesavers to both her family and Gray throughout the book) provide lots of witty dialogue and also allow the reader to see all of Sophie's amazing potential while she is struggling with a significant amount of insecurity. Gray is perfect in everything he does. At least that's what the world sees. What the public doesn't see (and what Sophie quickly learns) is that Gray has his own insecurities. After a failed engagement, he finds it difficult to trust women and embrace romance. He also has a strained relationship with his brother and sister who he has been responsible for since he was very young.
One of my favorite characters in this book was Sophie's best friend William. He was funny and kind and the chemistry between him and Sophie's sister was off the charts. It was also fascinating considering Brynn is as uptight as Gray. You can be sure I'll be reading their story soon (Made For You).
This was a fun and sweet romance. Not only a perfect read for when you want to get away but also a great comfort read. It's definitely one that I will be picking up again.
~Nat