Waiting on Wednesday is a weekly meme, hosted by Jill at
Breaking the Spine
, that highlights future releases that we are excitedly anticipating.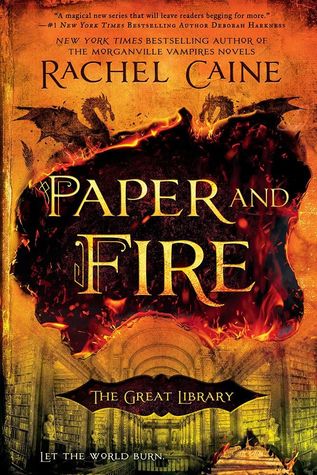 By Rachel Caine
Publication Date: July 5, 2016
In Ink and Bone, New York Times bestselling author Rachel Caine introduced a world where knowledge is power, and power corrupts absolutely. Now, she continues the story of those who dare to defy the Great Library—and rewrite history…

With an iron fist, The Great Library controls the knowledge of the world, ruthlessly stamping out all rebellion, forbidding the personal ownership of books in the name of the greater good.

Jess Brightwell has survived his introduction to the sinister, seductive world of the Library, but serving in its army is nothing like he envisioned. His life and the lives of those he cares for have been altered forever. His best friend is lost, and Morgan, the girl he loves, is locked away in the Iron Tower and doomed to a life apart.

Embarking on a mission to save one of their own, Jess and his band of allies make one wrong move and suddenly find themselves hunted by the Library's deadly automata and forced to flee Alexandria, all the way to London.

But Jess's home isn't safe anymore. The Welsh army is coming, London is burning, and soon, Jess must choose between his friends, his family, or the Library willing to sacrifice anything and anyone in the search for ultimate control…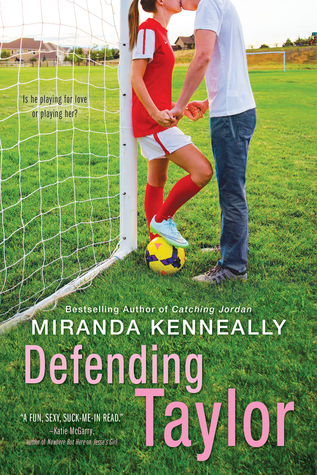 By Miranda Kenneally
Publication Date: July 5, 2016
Captain of the soccer team, president of the Debate Club, contender for valedictorian: Taylor's always pushed herself to be perfect. After all, that's what is expected of a senator's daughter. But one impulsive decision—one lie to cover for her boyfriend—and Taylor's kicked out of private school. Everything she's worked so hard for is gone, and now she's starting over at Hundred Oaks High.
Soccer has always been Taylor's escape from the pressures of school and family, but it's hard to fit in and play on a team that used to be her rival. The only person who seems to understand all that she's going through is her older brother's best friend, Ezra. Taylor's had a crush on him for as long as she can remember. But it's hard to trust after having been betrayed. Will Taylor repeat her past mistakes or can she score a fresh start?
By Sophie Jordan
Publication Date: July 26, 2016
Hell hath no hunger like a man let out of a cage . . .

Shy and awkward, First Daughter Grace Reeves has always done what she's told. Tired of taking orders, she escapes her security detail for a rare moment of peace. Except her worst nightmare comes to life when a ruthless gang of criminals abducts her. Her only choice is to place her trust in Reid Allister, an escaped convict whose piercing gaze awakens something deep inside her. Reid is nothing like her other captors.

He's tougher, smarter…and one blistering look from him makes her hotter than any man ever has.

Reid spent years plotting escape and revenge . . .years without a woman in his bed. For this hardened felon, Grace Reeves isn't just out of his league—she's from another planet, but that doesn't stop him from wanting her. Escaping Devil's Rock was tough, but resisting this woman could be the end of him. For a man with nothing to lose, protecting her . . . claiming her as his own, becomes more necessary than his next breath.