Waiting on Wednesday is a weekly meme, hosted by Jill at
Breaking the Spine
, that highlights future releases that we are excitedly anticipating.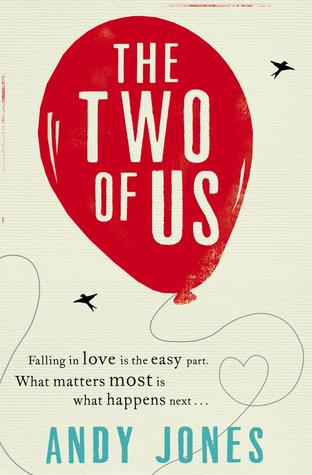 By Andy Jones
Publication Date: February 9, 2016
Falling in love is the easy part. What matters most is what happens next...
Fisher and Ivy have been an item for a whole nineteen days. And they just know they are meant to be together. The fact that they know little else about each other is a minor detail. Over the course of twelve months, in which their lives will change forever, Fisher and Ivy discover that falling in love is one thing, but staying there is an entirely different story.
The Two of Us is a charming, honest and heart-breaking novel about life, love, and the importance of taking neither one for granted.
By Tommy Wallach
Publication Date: February 23, 2016
Tommy Wallach, the New York Times bestselling author of the "stunning debut" (Kirkus Reviews, starred review) We All Looked Up, delivers a brilliant new novel about a young man who overcomes a crippling loss and finds the courage to live after meeting an enigmatic girl.
"Was this story written about me?"
I shrugged.
"Yes or no?"
I shrugged again, finally earning a little scowl, which somehow made the girl even more pretty.
"It's very rude not to answer simple questions," she said.
I gestured for my journal, but she still wouldn't give it to me. So I took out my pen and wrote on my palm.
I can't, I wrote. Then, in tiny letters below it: Now don't you feel like a jerk?
Parker Santé hasn't spoken a word in five years. While his classmates plan for bright futures, he skips school to hang out in hotels, killing time by watching the guests. But when he meets a silver-haired girl named Zelda Toth, a girl who claims to be quite a bit older than she looks, he'll discover there just might be a few things left worth living for.
From the celebrated author of We All Looked Up comes a unique story of first and last loves.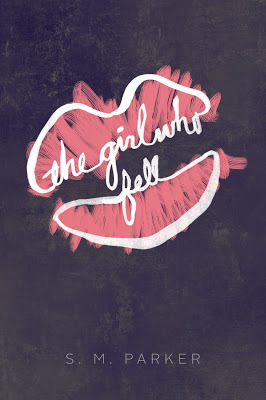 By Shannon M. Parker
Publication Date: March 1, 2016
His obsession.
Her fall.

In this dark kissing book, high school senior Zephyr Doyle is swept off her feet—and into an intense relationship—by the new boy in school.

Zephyr is focused. Focused on leading her team to the field hockey state championship and leaving her small town for her dream school, Boston College.

But love has a way of changing things.

Enter the new boy in school: the hockey team's starting goaltender, Alec. He's cute, charming, and most important, Alec doesn't judge Zephyr. He understands her fears and insecurities—he even shares them. Soon, their relationship becomes something bigger than Zephyr, something she can't control, something she doesn't want to control.

Zephyr swears it must be love. Because love is powerful, and overwhelming, and…terrifying?

But love shouldn't make you abandon your dreams, or push your friends away. And love shouldn't make you feel guilty—or worse, ashamed.

So when Zephyr finally begins to see Alec for who he really is, she knows it's time to take back control of her life.

If she waits any longer, it may be too late.