Waiting on Wednesday is a weekly meme, hosted by Jill at
Breaking the Spine
, that highlights future releases that we are excitedly anticipating.
By Chris Scully
Publication Date: February 8, 2016
As a teenager, Archie Noblesse clawed his way out of the poverty, heartache, and abuse of the reservation and left his family behind. Desperate to shake the shadow of his past, he reinvents himself as Archer Noble, an outspoken blogger and controversial author who lives only for himself. But when his beloved sister dies, Archer is saddled with guardianship of his niece and nephew.
Elementary school teacher Ryan Eriksson is devastated when his best friend Marguerite is killed, leaving her two young children orphaned. Helping Archer with his new responsibilities eases his grief, but when Archer offers him custody of the children, Ryan's left with an impossible choice: get the family he's always wanted, or respect Margie's wishes and convince Archer to give parenting—and his heritage—a chance.
To buy time, Ryan promises to stay for the summer, hoping that Archer will change his mind and fall for the kids. But Archer's reluctant, and the growing attraction between him and Ryan complicates matters. Legal decisions must be made, and soon, before Ryan returns to school. But with hearts involved, more than just the children's future is on the line.
By Estelle Maskame
Publication Date: March 1, 2017
Love has no rules.

It's been a year since Eden Munro last saw Tyler Bruce: her stepbrother...and secret love. Although they swore to ignore their feelings and put their family first, Eden can't help but feel excited when Tyler invites her to join him in New York City for the summer.

But it's not like anything is going to happen. Eden is happy with her boyfriend Dean, and she knows gorgeous, green-eyed Tyler must have moved on as well. But as they spend the long, hot summer in the city that never sleeps, it becomes obvious that those old feelings are still there...simmering beneath the surface. Will Tyler and Eden be able to resist temptation?

Did I Mention I Need You? is book two in Wattpad sensation Estelle Maskame's DIMILY trilogy: three unforgettable summers of secrets, heartbreak and forbidden romance.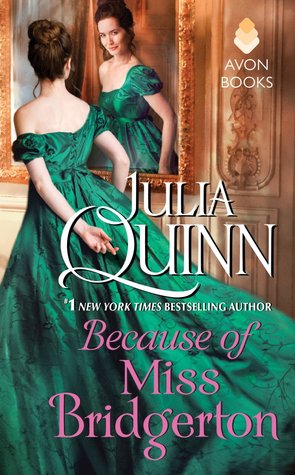 By Julia Quinn
Publication Date: March 8, 2016
Sometimes you find love in the most unexpected of places...
This is not one of those times.
Everyone expects Billie Bridgerton to marry one of the Rokesby brothers. The two families have been neighbors for centuries, and as a child the tomboyish Billie ran wild with Edward and Andrew. Either one would make a perfect husband... someday.
Sometimes you fall in love with exactly the person you think you should...
Or not.
There is only one Rokesby Billie absolutely cannot tolerate, and that is George. He may be the eldest and heir to the earldom, but he's arrogant, annoying, and she's absolutely certain he detests her. Which is perfectly convenient, as she can't stand the sight of him, either.
But sometimes fate has a wicked sense of humor...
Because when Billie and George are quite literally thrown together, a whole new sort of sparks begins to fly. And when these lifelong adversaries finally kiss, they just might discover that the one person they can't abide is the one person they can't live without...