Waiting on Wednesday is a weekly meme, hosted by Jill at
Breaking the Spine
, that highlights future releases that we are excitedly anticipating.
By Megan Erickson
Publication Date: March 15, 2016
Romance trades the open road for the high seas in the latest from the author of Focus on Me and Trust the Focus...

Perpetually shy, Quinn Mathers is content to remain in the shadow of his brash best friend Jess Hartman. But before their college graduation, he and Jess have planned one last hurrah: a spring break Caribbean cruise.

And it won't be just any cruise. On board are members of the reality show Trip League, which follows young twenty-somethings on adventures around the world. Since the show's beginning, Quinn has been fascinated by J. R. Butler, with his amazing body, warm eyes, and killer grin. Unfortunately, he's straight—or so the world thinks.

At nineteen, J. R. signed a contract to play straight for the show, and there's no way to get out of it now. Yet with each passing day, Quinn and J. R. find it harder to keep their hands off each other and to keep out of the camera's frame. But when the lens finally focuses on them, J. R. must decide if he's willing to risk his career by admitting his bisexuality, and Quinn must determine if he's bold enough to stand in the spotlight with the man of his dreams...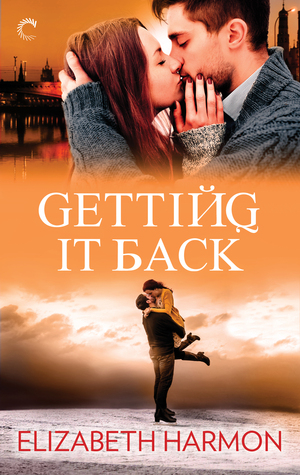 By Elizabeth Harmon
Publication Date: April 4, 2015
In this second-chance romance, a former top men's figure skating champion is willing to risk everything for a comeback--except a new start with his long lost love.
An unexpected phone call from the man who broke her heart offers Amy Shepherd an opportunity to return to the work she loves, training elite figure skaters. Except it's just one figure skater: Him. Can she finally forgive and forget?
Figure skater Mikhail "Misha" Zaikov once had it all: medals, money and the adoration of millions. But a devastating injury put an end to his career and his romance, leaving him with nothing but regret over what could have been. His last chance to re-join the world's top skaters is now. And there's only one person who can help him: Her.
On Russia's unyielding ice, Misha must reclaim what he's lost while facing off against a talented young rival and risking further injury. But Amy soon discovers Misha's much bigger challenges lurk off the ice. And she's determined to keep Misha whole and healthy, even if doing so ends his shot at the gold.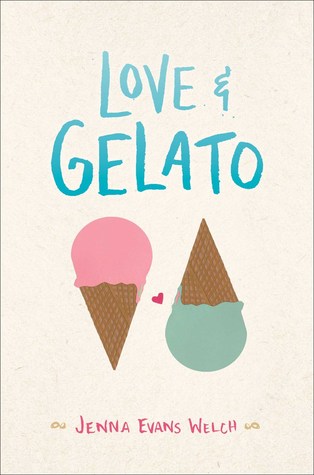 By Jenna Evans Welch
Publication Date: April 12, 2016
A summer in Italy turns into a road trip across Tuscany in this sweeping debut novel filled with romance, mystery, and adventure.

Lina is spending the summer in Tuscany, but she isn't in the mood for Italy's famous sunshine and fairy-tale landscape. She's only there because it was her mother's dying wish that she get to know her father. But what kind of father isn't around for sixteen years? All Lina wants to do is get back home.

But then Lina is given a journal that her mom had kept when she lived in Italy. Suddenly Lina's uncovering a magical world of secret romances, art, and hidden bakeries. A world that inspires Lina, along with the ever-so-charming Ren, to follow in her mother's footsteps and unearth a secret that has been kept from Lina for far too long. It's a secret that will change everything she knew about her mother, her father—and ever herself.

People come to Italy for love and gelato, someone tells her, but sometimes they discover much more.