Waiting on Wednesday is a weekly meme, hosted by Jill at
Breaking the Spine
, that highlights future releases that we are excitedly anticipating.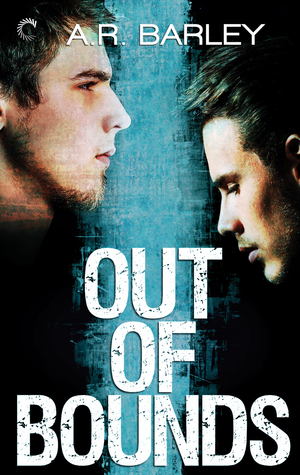 By A.R. Barley
Publication Date: March 14, 2016
When the weather outside starts cooling down, inside the dorm things are heating up. Can these college roommates fall in love without going out of bounds?
Beaten and heartbroken, Jesse Cole is placed in a new dorm room after his last roommate attacked him. Just wanting to be left alone to heal in peace, he's shocked when tall, dark and dangerous-looking Nick Moretti walks in.
Nick doesn't have time to tiptoe around his new roommate—he's too busy working in order to pay for school. But something about Jesse brings out his protective instincts. As their cautious friendship grows and becomes loaded with sexual tension, he wants to make Jesse comfortable.
Enter the perfect plan: a line of tape down the center of the room. Boundaries established.
But as innocent movie nights become hours-long temptation marathons, and whispered chats from across the room delve into straight-up dirty territory, crossing the line has never been so satisfying.
By Jesse Andrews
Publication Date: April 5, 2016
From Jesse Andrews, author of the New York Times bestselling Me and Earl and the Dying Girl and screenwriter of the Sundance award–winning motion picture of the same name, comes a groundbreaking young adult novel about music, love, friendship, and freedom as three young musicians follow a quest to escape the law long enough to play the amazing show they hope (but also doubt) they have in them.

Inspired by the years he spent playing bass in a band himself, The Haters is Jesse Andrews's road trip adventure about a trio of jazz-camp escapees who, against every realistic expectation, become a band.

For Wes and his best friend, Corey, jazz camp turns out to be lame. It's pretty much all dudes talking in Jazz Voice. But then they jam with Ash, a charismatic girl with an unusual sound, and the three just click. It's three and a half hours of pure musical magic, and Ash makes a decision: They need to hit the road. Because the road, not summer camp, is where bands get good. Before Wes and Corey know it, they're in Ash's SUV heading south, and The Haters Summer of Hate Tour has begun.

In his second novel, Andrews again brings his brilliant and distinctive voice to YA, in the perfect book for music lovers, fans of The Commitments and High Fidelity, or anyone who has ever loved—and hated—a song or a band. This witty, funny coming-of-age novel is contemporary fiction at its best.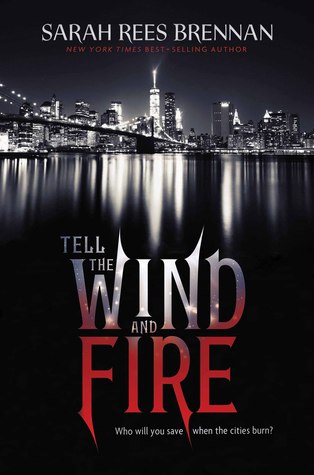 By Sarah Rees Brennan
Publication Date: April 5, 2016
Tell the Wind & Fire
is about a young girl called Lucie who lives in a New York very different from the New York we know: the city is torn between two very different kinds of magic, and Lucie's own family was torn apart years ago by that conflict. Lucie wears magic rings and carries a burden of guilt she can't share with anyone.
The light in her life is her sweetheart boyfriend Ethan, but it turns out Ethan has a secret too: a soulless doppelganger created by dark magic, who has to conceal the face identical to Ethan's with a hood fastened by a collar nobody but a Light magician with magical rings can take off… and who introduces himself to both of them by, for reasons nobody can understand, saving Ethan's life…