Waiting on Wednesday is a weekly meme, hosted by Jill at
Breaking the Spine
, that highlights future releases that we are excitedly anticipating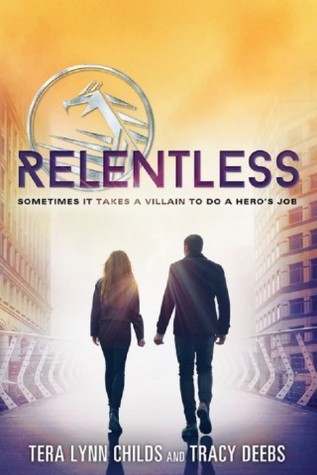 By Tera Lynn Childs and Tracy Deebs
Publication Date: June 7, 2016
Revenge is easy, but justice is worth fighting for…

Kenna is tired of being lied to—and hunted by the very allies she once trusted. Unearthing the dark secrets of the superhero world has not only endangered her life, now her boyfriend faces execution for crimes he didn't commit and her mother is being held captive in a secret governmental prison.

Kenna is determined to stand up for what's right and save those she loves from unspeakable fates. It's time for the betrayal to end. It's time for the real criminals to face justice.

But the truth is even more terrifying than Kenna could imagine. A conspiracy threatens the fate of heroes, villains, and all of humanity. If Kenna's going to survive, she must draw on her deepest strength: her resilience. Because when Kenna's pushed to the limit, she doesn't break down. She fights back.
By David Levithan and Nina LaCour
Publication Date: June 7, 2016
Who knows you well? Your best friend? Your boyfriend or girlfriend? A stranger you meet on a crazy night? No one, really?
Mark and Kate have sat next to each other for an entire year, but have never spoken. For whatever reason, their paths outside of class have never crossed.
That is until Kate spots Mark miles away from home, out in the city for a wild, unexpected night. Kate is lost, having just run away from a chance to finally meet the girl she has been in love with from afar. Mark, meanwhile, is in love with his best friend Ryan, who may or may not feel the same way.
When Kate and Mark meet up, little do they know how important they will become to each other -- and how, in a very short time, they will know each other better than any of the people who are supposed to know them more.
Told in alternating points of view by Nina LaCour, the award-winning author of
Hold Still
and
The Disenchantments
, and David Levithan, the best-selling author of
Every Day
and co-author of
Nick and Norah's Infinite Playlist
(with Rachel Cohn) and
Will Grayson, Will Grayson
(with John Green),
You Know Me Well
is a deeply honest story about navigating the joys and heartaches of first love, one truth at a time.
By Annabeth Albert
Publication Date: May 30, 2016
Ravi Tandel is ahead of the game. He's a top video game developer and he just got asked to present a top-secret project at a huge gaming conference in Seattle. All systems are a go…until he learns his office nemesis is coming along for the ride. Player vs. Player. Fight!

Newly minted MBA Tristan Jones doesn't seem like the gaming type but he knows the business inside-out. Together, they'll give an awesome presentation – they just have to survive the cross-country trip. Ravi's opinion of Tristan is rebooted when he discovers a softer side to the conservative charmer and a new tension builds between them.

Despite their best efforts to keep it casual, things heat up quickly. Tristan is hiding his true self for fear of what his parents might think. Ravi knows that feeling all too well, but he didn't disconnect from his family years ago only to hide who he is now. To be together, Tristan has to push past his fear and ultimately decide, does he want a future with Ravi? Or is it game over?

Book Two of the #gaymers series.