Waiting on Wednesday is a weekly meme, hosted by Jill at
Breaking the Spine
, that highlights future releases that we are excitedly anticipating.
By Monica Murphy
Publication Date: May 3, 2016
Darkly sexy, emotional and forbidden, a woman unwittingly falls in love with the son of her abductor. The conclusion of a two-book contemporary romance series by New York Timesbestselling author Monica Murphy.

Lies hurt. Lies destroy. I tried my best to understand why Ethan kept his secrets but it was so hard. Until I realized that I couldn't deny myself any longer -- I needed to be with him. We needed each other. Despite my family's wariness, the media's fascination with us, the fact that his father still has a stranglehold on our lives, we belong together. No matter what. I will never let Ethan go. But sometimes love destroys us too, and we're too weak to banish the demons. Especially when our demons are determined to ruin us...
By Amy Lane
Publication Date: April 18, 2016
One year ago, actor Connor Montgomery lost the love of his life to a drunk driver. But what's worse for Connor is what he still has: a lifetime of secrets born of hiding his relationship from the glare of Hollywood. Unable to let go of the world he and Vinnie shared, Connor films a drunken YouTube confession on the anniversary of Vinnie's death.

Thankfully, the video was silent—a familiar state for Connor—so his secret is still safe. He needs a fresh start, and a new role on the hit TV show Wolf's Landing might be just that.

The move to Bluewater Bay may also mean a second chance in the form of his studio-assigned assistant. Noah Dakers sees through Connor's facades more quickly than Connor could imagine. Noah's quiet strength and sarcastic companionship offers Connor a chance at love that Hollywood's closet has never allowed. But to accept it, Connor must let Vinnie go and learn to live again.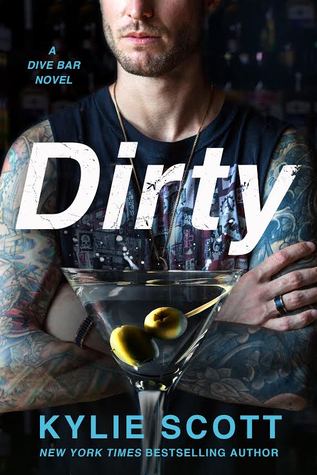 By Kylie Scott
Publication Date: April 19, 2016
The last thing Vaughan Hewson expects to find when he returns to his childhood home is a broken hearted bride in his shower, let alone the drama and chaos that comes with her.

Lydia Green doesn't know whether to burn down the church or sit and cry in a corner. Discovering the love of your life is having an affair on your wedding day is bad enough. Finding out it's with his best man is another thing all together. She narrowly escapes tying the knot and meets Vaughan only hours later.

Vaughan is the exact opposite of the picture perfect, respected businessman she thought she'd marry. This former musician-turned-bartender is rough around the edges and unsettled. But she already tried Mr. Right and discovered he's all wrong-maybe it's time to give Mr. Right Now a chance.

After all, what's wrong with getting dirty?