Waiting on Wednesday is a weekly meme, hosted by Jill at
Breaking the Spine
, that highlights future releases that we are excitedly anticipating.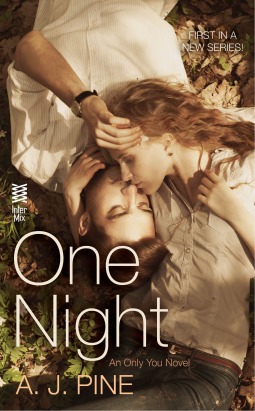 By A.J. Pine
Publication Date: April 21, 2015
When she lost it all, Jess decided to cope by living a lie.
But you can't keep on pretending forever…
Twenty-one-year-old Jess used to have everything—a loyal best friend, a boyfriend she loved, and a future that was right on track. But in a single night, her whole world changed.
Now, Jess lives for the impersonal connection of drunken hook-ups and to-go coffee cups in the morning. All she needs is one night to pretend everything is fine…until she meets Adam.
Thanks to a sports injury, gorgeous, charming basketball star Adam Carson is stuck in physical therapy at the hospital where Jess interns—giving her the perfect opportunity to see his sweet, considerate nature and making her realize that maybe she does want something more.
But while Adam might be the best thing that's happened to Jess in a long time, letting him past her carefully constructed walls means letting him know what happened...and why he'd never want her for more than one night.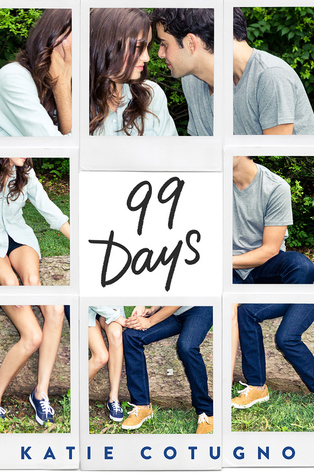 By Katie Cotugno
Publication Date: April 21, 2015
Day 1: Julia Donnelly eggs my house my first night back in Star Lake, and that's how I know everyone still remembers everything—how I destroyed my relationship with Patrick the night everything happened with his brother, Gabe. How I wrecked their whole family. Now I'm serving out my summer like a jail sentence: Just ninety-nine days till I can leave for college, and be done.

Day 4: A nasty note on my windshield makes it clear Julia isn't finished. I'm expecting a fight when someone taps me on the shoulder, but it's just Gabe, home from college and actually happy to see me. "For what it's worth, Molly Barlow," he says, "I'm really glad you're back."

Day 12: Gabe got me to come to this party, and I'm actually having fun. I think he's about to kiss me—and that's when I see Patrick. My Patrick, who's supposed to be clear across the country. My Patrick, who's never going to forgive me.
By Olivia Miles
Publication Date: April 28, 2015
This kitchen isn't big enough for both of them…

If there's anything Anna Madison knows, it's how to turn life's lemons into a lemonade cocktail served in a vintage glass. So when her beloved Briar Creek café burns down, she sees it as an opportunity to start fresh. But the only kitchen available to her is in the diner down the street—owned by her sinfully sexy ex.

If Anna thinks she can take over his greasy-spoon kitchen with her high-end cuisine, Mark Hastings is about to set her straight fast. Their breakup is his biggest regret—not that he'll ever admit it to her. Nope, he'd rather show her exactly what she's been missing. With desire set on a high simmer, their menu is about to get a whole lot spicier…