Waiting on Wednesday is a weekly meme, hosted by Jill at
Breaking the Spine
, that highlights future releases that we are excitedly anticipating.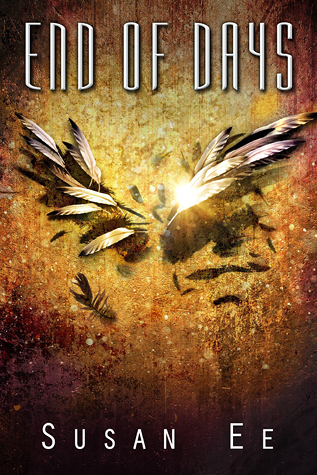 By Susan Ee
Publication Date: May 12, 2015
End of Days
is the explosive conclusion to Susan Ee's bestselling
Penryn & the End of Days
trilogy.
After a daring escape from the angels, Penryn and Raffe are on the run. They're both desperate to find a doctor who can reverse the twisted changes inflicted by the angels on Raffe and Penryn's sister. As they set off in search of answers, a startling revelation about Raffe's past unleashes dark forces that threaten them all.
When the angels release an apocalyptic nightmare onto humans, both sides are set on a path toward war. As unlikely alliances form and strategies shift, who will emerge victorious? Forced to pick sides in the fight for control of the earthly realm, Raffe and Penryn must choose: Their own kind, or each other.
By Chanel Cleeton
Publication Date: May 19, 2015
The author of I See London sets her sights on Washington, D. C., with a sexy new series about three sisters, the secrets they keep, and a powerful blog with a knack for exposing scandals...
Jackie Gardner knows all about dirty little secrets. The illegitimate daughter of one of the most influential senators in Washington, D.C., she grew up surrounded by the scandals and shadows of politics. Now that she's landed an internship with a powerful political consulting firm, she's determined to launch her career and take this city by storm.
William Andrew Clayton was born for politics. He knows the drill: work hard, play discreetly, and at all costs, avoid scandal. At twenty-six, his campaign for the Virginia State Senate is the first step to cementing his future. It's time for him to settle down, to find the perfect political spouse. He needs a Jackie Kennedy, not a Marilyn...
When Jackie meets Will in the bar of the Hay-Adams Hotel, sparks fly. But the last thing Will needs is to be caught in a compromising position, and an affair with a political candidate could cost Jackie her career. When what began as one steamy night, becomes a passion neither one of them can walk way from, they must decide if what they have is really love, or just another dirty little secret...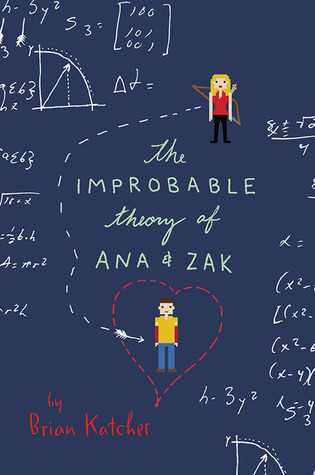 By Brian Katcher
Publication Date: May 19, 2015
The Improbable Theory of Ana and Zak is Stonewall Book Award-winning author Brian Katcher's hilarious he said/she said romance about two teens recovering from heartbreak and discovering themselves on an out-of-this-world accidental first date.

It all begins when Ana Watson's little brother, Clayton, secretly ditches the quiz bowl semifinals to go to the Washingcon sci-fi convention on what should have been a normal, résumé-building school trip.

If slacker Zak Duquette hadn't talked up the geek fan fest so much, maybe Clayton wouldn't have broken nearly every school rule or jeopardized Ana's last shot at freedom from her uptight parents.

Now, teaming up with Duquette is the only way for Ana to chase down Clayton in the sea of orcs, zombies, bikini-clad princesses, Trekkies, and Smurfs. After all, one does not simply walk into Washingcon.

But in spite of Zak's devil-may-care attitude, he has his own reasons for being as lost as Ana-and Ana may have more in common with him than she thinks. Ana and Zak certainly don't expect the long crazy night, which begins as a nerdfighter manhunt, to transform into so much more…