Waiting on Wednesday is a weekly meme, hosted by Jill at
Breaking the Spine
, that highlights future releases that we are excitedly anticipating.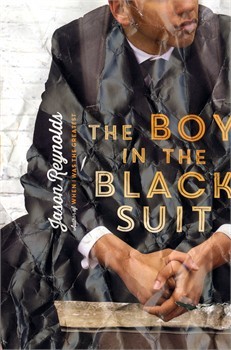 By Jason Reynolds
Publication Date: January 16, 2015
Just when seventeen-year-old Matt thinks he can't handle one more piece of terrible news, he meets a girl who's dealt with a lot more—and who just might be able to clue him in on how to rise up when life keeps knocking him down—in this wry, gritty novel from the author of
When I Was the Greatest
.
Matt wears a black suit every day. No, not because his mom died—although she did, and it sucks. But he wears the suit for his gig at the local funeral home, which pays way better than the Cluck Bucket, and he needs the income since his dad can't handle the bills (or anything, really) on his own. So while Dad's snagging bottles of whiskey, Matt's snagging fifteen bucks an hour. Not bad. But everything else? Not good. Then Matt meets Lovey. She's got a crazy name, and she's been through more crazy than he can imagine. Yet Lovey never cries. She's tough. Really tough. Tough in the way Matt wishes he could be. Which is maybe why he's drawn to her, and definitely why he can't seem to shake her. Because there's nothing more hopeful than finding a person who understands your loneliness—and who can maybe even help take it away.
By Joanna Wiebe
Publication Date: January 20, 2015
Life and death, light and dark, spirit and flesh-on Wormwood Island, the lines are always blurred. For Anne Merchant, who has been thrust back into this eerily secretive world, crossing the line seems inevitable, inescapable, destined.
Now, as Ben finds himself battling for the Big V and Teddy reveals the celestial plan in which Anne is entwined, Anne must choose: embrace her darkly powerful connection to a woman known as Lilith and, in doing so, save the boy she loves...or follow a safer path that is sure to lead to Ben's destruction at the hands of dark leaders. Hoping the ends will justify the means, Anne starts down the slippery slope into the underworld, intent on exploring the dark to find the light. But as the lure of Lilith proves powerfully strong, will Anne save others-only to lose herself?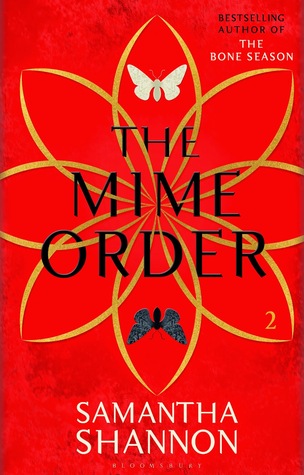 By Samantha Shannon
Publication: January 27, 2015
Paige Mahoney has escaped the brutal penal colony of Sheol I, but her problems have only just begun: many of the fugitives are still missing and she is the most wanted person in London.
As Scion turns its all-seeing eye on Paige, the mime-lords and mime-queens of the city's gangs are invited to a rare meeting of the Unnatural Assembly. Jaxon Hall and his Seven Seals prepare to take center stage, but there are bitter fault lines running through the clairvoyant community and dark secrets around every corner.
Then the Rephaim begin crawling out from the shadows. But where is Warden? Paige must keep moving, from Seven Dials to Grub Street to the secret catacombs of Camden, until the fate of the underworld can be decided. Will Paige know who to trust? The hunt for the dreamwalker is on.