Waiting on Wednesday is a weekly meme, hosted by Jill at
Breaking the Spine
, that highlights future releases that we are excitedly anticipating.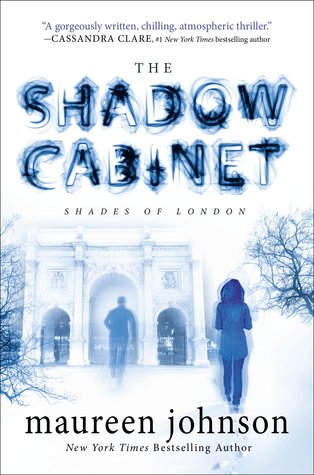 By Maureen Johnson
Publication Date: February 10, 2015
The thrilling third installment to the Edgar-nominated, bestselling series.

Rory and her friends are reeling from a series of sudden and tragic events. While racked with grief, Rory tries to determine if she acted in time to save a member of the squad. If she did, how do you find a ghost? Also, Rory's classmate Charlotte has been kidnapped by Jane and her nefarious organization. Evidence is uncovered of a forty-year-old cult, ten missing teenagers, and a likely mass murder. Everything indicates that Charlotte's in danger, and it seems that something much bigger and much more terrible is coming.

Time is running out as Rory fights to find her friends and the ghost squad struggles to stop Jane from unleashing her spectral nightmare on the entire city. In the process, they'll discover the existence of an organization that underpins London itself—and Rory will learn that someone she trusts has been keeping a tremendous secret.
By Shannon Richard
Publication Date: January 13, 2012
One long, hot summer would never be enough...

Attorney Hannah Sterling lives a life she's worked hard for. So when she unexpectedly inherits an inn, Hannah decides to take that long overdue holiday and settle her eccentric grandmother's estate. She knew there would be challenges, but what's hardest about returning to Mirabelle, Florida, is facing the man who gave her the most passionate summer of her life-and then broke her heart.

Nathanial Shepard never forgot the redheaded goddess who lit up his world and got away. Now that she's home, Shep vows to make up for their years apart-and if the fire in her kiss is any indication, they're well on their way. But when a devastating secret from their past threatens their future, Shep must fight to heal Hannah's heart. Because this time, their love will truly be unforgettable...