It's that time of year again. Time to share our favorites of 2014. As always, it was a difficult decision. But I forced myself to choose and I'm pretty happy with this list. What were your favorite reads this year? Share in the comments below!
Here Without You by Tammara Webber
An excellent ending to the Between the Lines series. I've always loved how Webber made me fall in love with the one character I hated most. In this final installment, Reid gets the opportunity to improve relationships with all the important people in his life - his dad, mom, Dori. AND he has the opportunity to meet his very young son.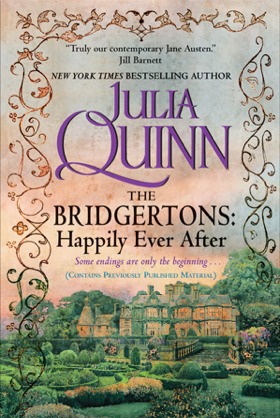 The Bridgertons: Happily Ever After by Julia Quinn
I had already read most of the 2nd Epilogues in this book. And I won't lie. Re-reading them was an absolute joy. But the reason this book made it to my Top Ten is due to the included novella, Violet in Bloom. I've always wanted to read Violet Bridgerton's (everyone's favorite matriarch) story and boy did Julia Quinn deliver. I cried and I laughed and it was so, so beautiful and heartbreaking and, and, and...So, yeah. If you are a fan of the Bridgertons and you haven't read this one, you must. You simply must.
The Bells of Time Square by Amy Lane
Oh, Amy. I never think it's possibly for your books to get any more amazing. And then you throw this at me. An exquisite story about the forbidden love between two American soldiers during the height of WWII. You know from page one that there is no happily ever after for Nate and Walter. But just as in the case of the Violet Bridgerton novella, the absence of a happily ever after doesn't take away from the beauty and wonder and hope of Nate and Walter's love story.
Oxford Messed Up by Andrea Kayne Kaufman
What a lovely surprise. This one had been sitting on my TBR shelf for almost three years. I don't know what made me pick it up but boy am I glad I did. A captivating story about a young woman with extreme OCD and her new loo-mate that triggers her anxiety in every possible way. They fall for each other over a mutual love of Van Morrison. I loved that this book took the heroine's mental illness so seriously and did not condescendingly try to make the reader believe that falling in love was a cure for her daily struggles. Also, I learned to absolutely adore Van Morrison thanks to this author. Thank you, Ms. Kaufman!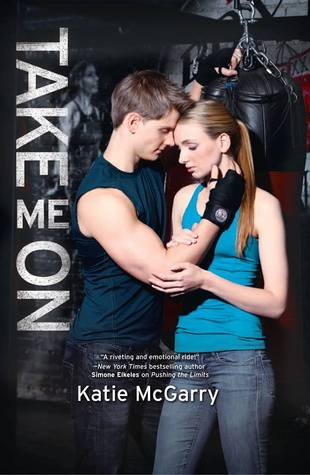 Take Me On by Katie McGarry
I've loved every single Katie McGarry book to date. But I never thought I would love one more than Pushing the Limits. I was wrong. This was amazing. A young, female, non-paranormal MC that is both emotionally AND physically strong. An entitled young man that has had enough of his dysfunctional home life and makes the decision to live without the privileges he is used to. McGarry doesn't pull any punches when portraying the lives of people that struggle daily to have the very basic of needs met.
Unstoppable by Shannon Richard
This book was absolutely precious. The heroine, Melanie, is the kind of girl I always admire. The one that is both driven but also very domestic. And the love of her life was stinkin' adorable. Shannon Richard managed to take the cluelessness of a Jill Shalvis' alpha male and the steady traits of my favorite forever boys and create an extremely likable and amusing hero. This one got an immedidate re-read and will definitely be one I go back to when I'm looking for a satisfying comfort read.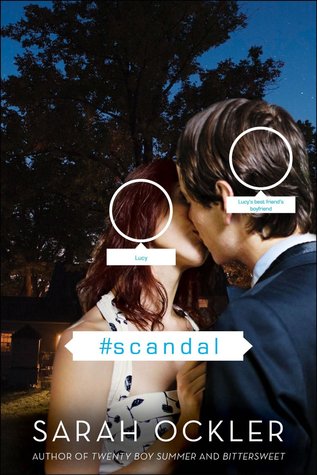 #scandal by Sarah Ockler
This is a wonderful satirical look at high school and the pitfalls of social media. #scandal was often funny and sometimes uncomfortable. It was also fast-paced. I found myself being anxious to see what happens next. I would recommend this book to pretty much any reader of any age.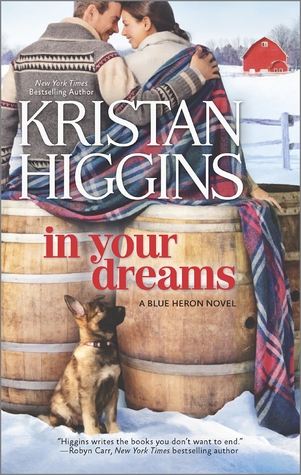 In Your Dreams by Kristan Higgins
This was the first Kristan Higgins book I ever read. And because of it, I quickly devoured the others in the Blue Heron series. This one remains my favorite in the series. Emmaline might be my favorite heroine of the year. Plenty of self-deprecating and physical humor in this one. It was a great mix and had me laughing non-stop while still keeping me on edge with the romance.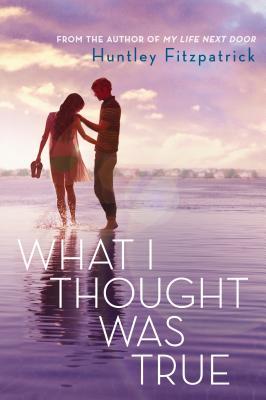 What I Thought Was True by Huntley Fitzpatrick
Huntley Fitzpatrick has quickly become one of my favorite contemporary YA authors. This is a realistic and thoughtful novel about how we can survive and move on from our mistakes and how those mistakes don't have to be the only thing that define us.
The Moment of Everything by Shelly King
Yep. I saved the best for last. This was my absolute favorite book of the year. A story about an unemployed woman discovering herself while forming relationships with the people that all share a love of the same used bookstore. I could go on and on about how perfect this book is. But, instead, I will just point you to my review of what I consider to be THE BEST book of the year.
Nat's Review of The Best Book of the Year