Waiting on Wednesday is a weekly meme, hosted by Jill at
Breaking the Spine
, that highlights future releases that we are excitedly anticipating.
By Amy Lane
Publication Date: December 15, 2014
Every New Year's Eve since 1946, Nate Meyer has ventured alone to Times Square to listen for the ghostly church bells he and his long-lost wartime lover vowed to hear together. This year, however, his grandson Blaine is pushing Nate through the Manhattan streets, revealing his secrets to his silent, stroke-stricken grandfather.

When Blaine introduces his boyfriend to his beloved grandfather, he has no idea that Nate holds a similar secret. As they endure the chilly death of the old year, Nate is drawn back in memory to a much earlier time . . . and to Walter.

Long before, in a peace carefully crafted in the heart of wartime tumult, Nate and Walter forged a loving home in the midst of violence and chaos. But nothing in war is permanent, and now all Nate has is memories of a man his family never knew existed. And a hope that he'll finally hear the church bells that will unite everybody—including the lovers who hid the best and most sacred parts of their hearts.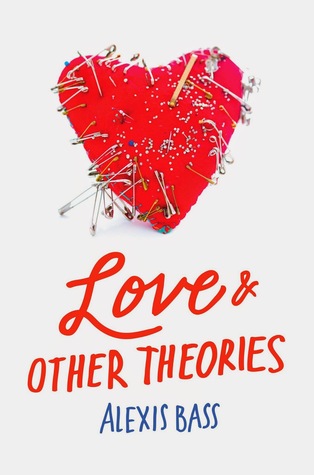 By Alexis Bass
Publication Date: December 31, 2014
If you want more, you have to give less.
That's the secret to dating in high school. By giving as little as they expect to get in return, seventeen-year-old Aubrey Housing and her three best friends have made it to the second semester of their senior year heartbreak-free. And it's all thanks to a few simple rules: don't commit, don't be needy, and don't give away your heart.
So when smoking-hot Nathan Diggs transfers to Lincoln High, it shouldn't be a big deal. At least that's what Aubrey tells herself. But Nathan's new-boy charm, his kindness, and his disarming honesty throw Aubrey off her game and put her in danger of breaking the most important rule of all: Don't fall in love