Waiting on Wednesday is a weekly meme, hosted by Jill at
Breaking the Spine
, that highlights future releases that we are excitedly anticipating.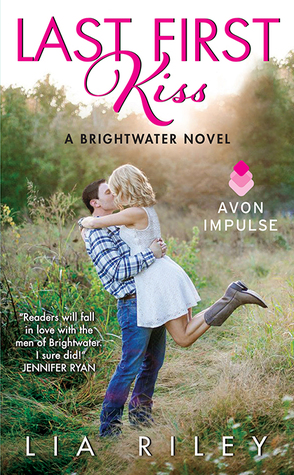 By Lia Riley
Publication Date: June 23, 2015
A kiss is only the beginning...

Pinterest Perfect. Or so Annie Carson's life appears on her popular blog. Reality is... messier. Especially when it lands her back in one-cow town, Brightwater, California, and back in the path of the gorgeous six-foot-four reason she left. Sawyer Kane may fill out those wranglers, but she won't be distracted from her task. Annie just needs the summer to spruce up and sell her family's farm so she and her young son can start a new life in the big city. Simple, easy, perfect.

Sawyer has always regretted letting the first girl he loved slip away. He won't make the same mistake twice, but can he convince beautiful, wary Annie to trust her heart again when she's been given every reason not to? And as a single kiss turns to so much more, can Annie give up her idea of perfect for a forever that's blissfully real.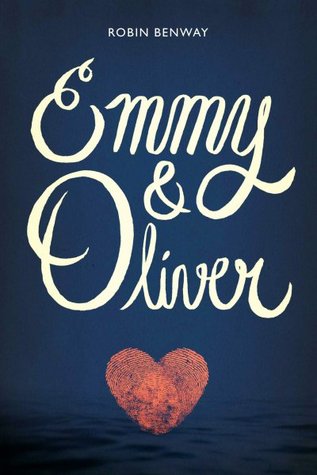 By Robin Benway
Publication Date: June 23, 2015
Emmy's best friend, Oliver, reappears after being kidnapped by his father ten years ago. Emmy hopes to pick up their relationship right where it left off. Are they destined to be together? Or has fate irreparably driven them apart?
Emmy just wants to be in charge of her own life.
She wants to stay out late, surf her favorite beach—go anywhere without her parents' relentless worrying. But Emmy's parents can't seem to let her grow up—not since the day Oliver disappeared.
Oliver needs a moment to figure out his heart.
He'd thought, all these years, that his dad was the good guy. He never knew that it was his father who kidnapped him and kept him on the run. Discovering it, and finding himself returned to his old hometown, all at once, has his heart racing and his thoughts swirling.
Emmy and Oliver were going to be best friends forever, or maybe even more, before their futures were ripped apart. In Emmy's soul, despite the space and time between them, their connection has never been severed. But is their story still written in the stars? Or are their hearts like the pieces of two different puzzles—impossible to fit together?
Readers who love Sarah Dessen will tear through these pages with hearts in throats as Emmy and Oliver struggle to face the messy, confusing consequences of Oliver's father's crime. Full of romance, coming-of-age emotion, and heartache, these two equally compelling characters create an unforgettable story.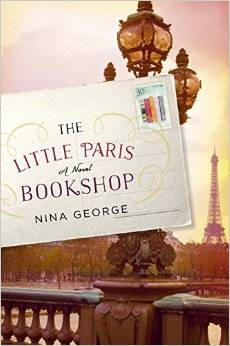 By Nina George
Publication Date: June 23, 2015
"There are books that are suitable for a million people, others for only a hundred. There are even remedies—I mean books—that were written for one person only…A book is both medic and medicine at once. It makes a diagnosis as well as offering therapy. Putting the right novels to the appropriate ailments: that's how I sell books."

Monsieur Perdu calls himself a literary apothecary. From his floating bookstore in a barge on the Seine, he prescribes novels for the hardships of life. Using his intuitive feel for the exact book a reader needs, Perdu mends broken hearts and souls. The only person he can't seem to heal through literature is himself; he's still haunted by heartbreak after his great love disappeared. She left him with only a letter, which he has never opened.

After Perdu is finally tempted to read the letter, he hauls anchor and departs on a mission to the south of France, hoping to make peace with his loss and discover the end of the story. Joined by a bestselling but blocked author and a lovelorn Italian chef, Perdu travels along the country's rivers, dispensing his wisdom and his books, showing that the literary world can take the human soul on a journey to heal itself.

Internationally bestselling and filled with warmth and adventure, The Little Paris Bookshop is a love letter to books, meant for anyone who believes in the power of stories to shape people's lives.