Waiting on Wednesday is a weekly meme, hosted by Jill at
Breaking the Spine
, that highlights future releases that we are excitedly anticipating.
By Marina Adair
Publication Date: October 13, 2015
Emerson "Emi" Blake dropped out of culinary school to care for her ailing mother, but she has bigger dreams than running St. Helena's most popular pita cart. First on the menu: upgrade to a gourmet food truck. A new part-time job as a personal chef will definitely provide the funds, but it also forces her into close contact with her one and only one-night stand, Dax Baudouin, who's daring her to try a second taste.
Former army Ranger Dax has a clear mission: come home, get healed, and get gone. Yet Emi's tough-girl exterior and hidden soft side are even harder to resist than her mouthwatering baklava. After years of battles, he knows better than to try and rescue anyone—not that she'll let him get close enough to try. Truth is, Dax is starting to think that Emi's the one person who can save
him
…if he can just persuade her to give him another shot.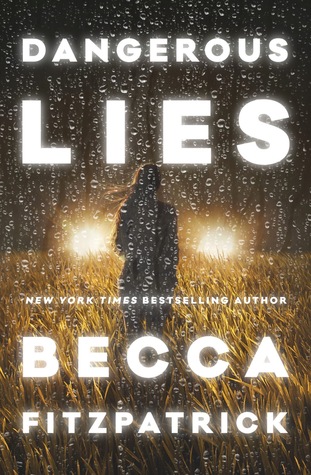 By Becca Fitzpatrick
Publication Date: November 10, 2015
A teen is forced to make a fresh start after witnessing a violent crime—but love and danger find her anyway in this novel from Becca Fitzpatrick, the
New York Times
bestselling author of the Hush, Hush saga.
Stella Gordon is not her real name. Thunder Basin, Nebraska, is not her real home. This is not her real life.
After witnessing a lethal crime, Stella Gordon is sent to the middle of nowhere for her own safety before she testifies against the man she saw kill her mother's drug dealer.
But Stella was about to start her senior year with the boyfriend she loves. How can she be pulled away from the only life she knows and expected to start a new one in Nebraska? Stella chafes at her protection and is rude to everyone she meets. She's not planning on staying long, so why be friendly? Then she meets Chet Falconer and it becomes harder to keep her guard up, even as her guilt about having to lie to him grows.
As Stella starts to feel safer, the real threat to her life increases—because her enemies are actually closer than she thinks…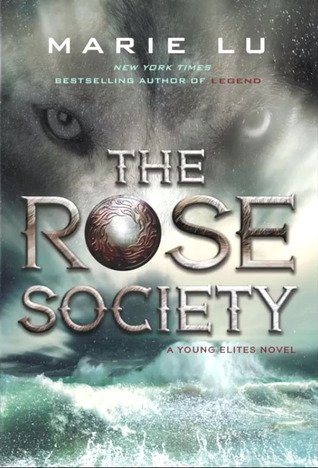 By Marie Lu
Publication Date: October 13, 2015
From New York Times bestselling author Marie Lu comes the second book in the exhilarating Young Elites series
Once upon a time, a girl had a father, a prince, a society of friends. Then they betrayed her, and she destroyed them all.
Adelina Amouteru's heart has suffered at the hands of both family and friends, turning her down the bitter path of revenge. Now known and feared as the White Wolf, she and her sister flee Kenettra to find other Young Elites in the hopes of building her own army of allies. Her goal: to strike down the Inquisition Axis, the white-cloaked soldiers that murdered her love, the Crown Prince Enzo Valenciano.
But Adelina is no heroine. Her powers, fed only by fear and hate, have started to grow beyond her control. She does not trust her newfound Elite friends. Teren Santoro, leader of the Inquisition, wants her dead. And her former friends, Raffaele and the Dagger Society, want to stop her thirst for vengeance. Adelina struggles to cling to the good within her. But how can someone be good, when her very existence depends on darkness?