Waiting on Wednesday is a weekly meme, hosted by Jill at
Breaking the Spine
, that highlights future releases that we are excitedly anticipating.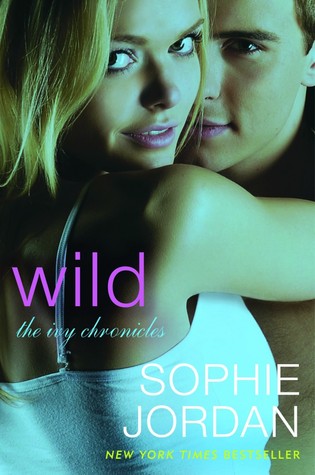 By Sophie Jordan
Publication Date: November 18, 2014
A good girl goes fabulously bad in the final book in New York Times bestselling author Sophie Jordan's sexy New Adult romance series, in which three Ivy League suite-mates seek higher knowledge of just how far they can go.
Months after her boyfriend dumped her, Georgia can still hear the insults he hurled at her. Boring. Predictable. Tame. Tired of feeling bad, she's ready to change her image, and go a little wild. What better way to prove her ex wrong than a hot night of sexual adventure at the secret campus kink club?
In the shadowy den of the kink club, she unexpectedly runs into Logan Mulvaney, her friend's little brother. A player extraordinaire too hot for his own good, he may be younger, but the guy is light years ahead when it comes to sexual experience. Now he's telling her to go home—"good girls" don't belong here!
Georgia is tired of having others define her. She's going to teach Logan a lesson he won't forget—one white hot, mind-wrecking kiss . . . that leads to another . . . and another . . . and. . . . Realizing she's way in over her head, Georgia runs.
Only Logan won't let her go. Everywhere she goes he's there, making her want every inch of him. Making her forget who she is. Who he is. And just how wrong they are for each other.
By Janet Evanovich and Lee Goldberg
Publication Date: November 18, 2014
He's a charming con man and she's a dedicated FBI agent, and they're about to drive each other crazy . . . again!
The FBI had one demand when they secretly teamed up Special Agent Kate O'Hare with charming con man Nicolas Fox—bring down the world's most-wanted and untouchable felons. This time it's the brutal leader of a global drug-smuggling empire. The FBI doesn't know what their target looks like, where he is, or how to find him, but Nick Fox has a few tricks up his sleeve to roust this particular Knipschildt chocolate–loving drug lord.
From the streets of Nashville to the back alleys of Lisbon, from the rooftops of Istanbul to the middle of the Thames, Nick and Kate chase their mark. When they find themselves pitted against a psychopathic bodyguard and a Portuguese enforcer who gets advice from a pickled head, they decide it's time to enlist some special talent—talent like a machete-wielding Somali pirate, a self-absorbed actor, an Oscar-winning special effects artist, and Kate's father Jake, a retired Special Forces operative. Together they could help make this Fox and O'Hare's biggest win yet . . . if they survive.