Waiting on Wednesday is a weekly meme, hosted by Jill at
Breaking the Spine
, that highlights future releases that we are excitedly anticipating.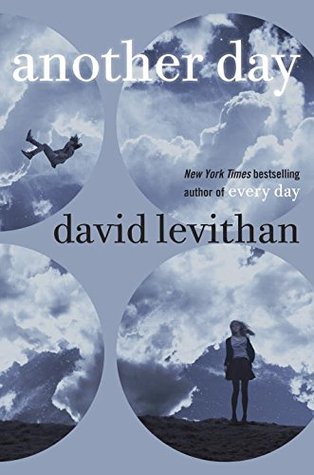 By David Levithan
Publication Date: August 25, 2015
The eagerly anticipated companion to David Levithan's New York Times bestseller Every Day
In this enthralling companion to his New York Times bestseller Every Day, David Levithan (co-author of Will Grayson, Will Grayson with John Green) tells Rhiannon's side of the story as she seeks to discover the truth about love and how it can change you.
Every day is the same for Rhiannon. She has accepted her life, convinced herself that she deserves her distant, temperamental boyfriend, Justin, even established guidelines by which to live: Don't be too needy. Avoid upsetting him. Never get your hopes up.
Until the morning everything changes. Justin seems to see her, to want to be with her for the first time, and they share a perfect day—a perfect day Justin doesn't remember the next morning. Confused, depressed, and desperate for another day as great as that one, Rhiannon starts questioning everything. Then, one day, a stranger tells her that the Justin she spent that day with, the one who made her feel like a real person . . . wasn't Justin at all.
By Amy Jo Cousins
Publication Date: August 25, 2015
When it comes to love, there's no such thing as smooth sailing.

Rafael Castro is so far out of his element he can't even see it anymore. Carlisle College in Massachusetts is a long way from his Chicago home, even farther from his Dominican Republic roots.

The only thing keeping him attached to his last nerve is the prospect of seeing Denny Winslow again. The first time they met, Denny taught Rafi to fly across the water, rowing hard in a knife-like boat. Now, two years later, on the wings of a rowing scholarship, Rafi is attending Denny's elite college.

Even before the excitement wears off, Rafi is struggling with classes and fending off rumors that Denny's family, not Rafi's talent, won him his spot. To quash the gossip, Rafi tries to steer clear of the man he wants. A plan that evaporates in the fire of renewed attraction.

But Carlisle's academic pressure cooker has Rafi barely treading water. And when a family crisis hits, both Rafi and Denny must pull hard to keep their relationship from capsizing in rough waters.

Warning: Contains a surly Dominican-American guy determined to show no weakness, a golden boy who knows his soft spots, some seriously dirty bachata dancing, and an excellent excuse for voyeurism in the locker room.
By Jennifer E. Smith
Publication Date: September 1, 2015
On the night before they leave for college, Clare and Aidan only have one thing left to do: figure out whether they should stay together or break up. Over the course of twelve hours, they'll retrace the steps of their relationship, trying to find something in their past that might help them decide what their future should be. The night will lead them to friends and family, familiar landmarks and unexpected places, hard truths and surprising revelations. But as the clock winds down and morning approaches, so does their inevitable goodbye. The question is, will it be goodbye for now or goodbye forever?
This new must-read novel from Jennifer E. Smith, author of
The Statistical Probability of Love at First Sight
, explores the difficult choices that must be made when life and love lead in different directions.