Waiting on Wednesday is a weekly meme, hosted by Jill at
Breaking the Spine
, that highlights future releases that we are excitedly anticipating.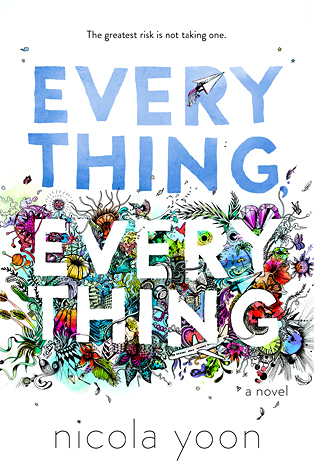 By Nicola Yoon
Publication Date: September 1, 2015
This innovative, heartfelt debut novel tells the story of a girl who's literally allergic to the outside world. When a new family moves in next door, she begins a complicated romance that challenges everything she's ever known. The narrative unfolds via vignettes, diary entries, texts, charts, lists, illustrations, and more.
My disease is as rare as it is famous. Basically, I'm allergic to the world. I don't leave my house, have not left my house in seventeen years. The only people I ever see are my mom and my nurse, Carla.
But then one day, a moving truck arrives next door. I look out my window, and I see him. He's tall, lean and wearing all black—black T-shirt, black jeans, black sneakers, and a black knit cap that covers his hair completely. He catches me looking and stares at me. I stare right back. His name is Olly.
Maybe we can't predict the future, but we can predict some things. For example, I am certainly going to fall in love with Olly. It's almost certainly going to be a disaster.
By Nicole Michaels
Publication Date: September 1, 2015
WINNING ISN'T EVERYTHING
Callie Daniels is a singular sensation. She owns and operates her own bakery, contributes to a popular lifestyle blog, and is the dance team coach at a local high school. She lives by her own design and is much too busy to consider dating. Mr. Right will have to fit into her life when the time is right...
UNLESS YOU'RE PLAYING FOR KEEPS
Football coach Bennett Clark always plays by the rules. He knows that his new colleague Callie is off limits but she's so beautiful-and irritating!-that Bennett can't get her off his mind. She wants him to participate in a charity dance contest, and won't take no for an answer. Soon, what begins as a festive athletic endeavor turns into a heated flirtation on and off the dance floor. Could it be that the free-spirited Callie has finally found a way through Coach Clark's line of defense?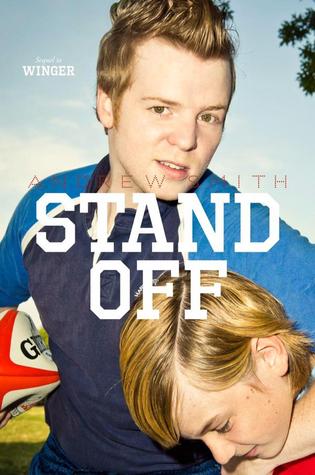 By Andrew Smith
Publication Date: September 8, 2015
It's his last year at Pine Mountain, and Ryan Dean should be focused on his future, but instead, he's haunted by his past. His rugby coach expects him to fill the roles once played by his lost friend, Joey, as the rugby team's stand-off and new captain. And somehow he's stuck rooming with twelve-year-old freshman Sam Abernathy, a cooking whiz with extreme claustrophobia and a serious crush on Annie Altman—aka Ryan Dean's girlfriend, for now, anyway.
Equally distressing, Ryan Dean's doodles and drawings don't offer the relief they used to. He's convinced N.A.T.E. (the Next Accidental Terrible Experience) is lurking around every corner—and then he runs into Joey's younger brother Nico, who makes Ryan Dean feel paranoid that he's avoiding him. Will Ryan Dean ever regain his sanity?
From the author of the National Book Award–nominated 100 Sideways Miles, which Kirkus Reviews called "a wickedly witty and offbeat novel," Stand-Off is filled with hand-drawn infographics and illustrations and delivers the same spot-on teen voice and relatable narrative that legions of readers connected with in Winger.