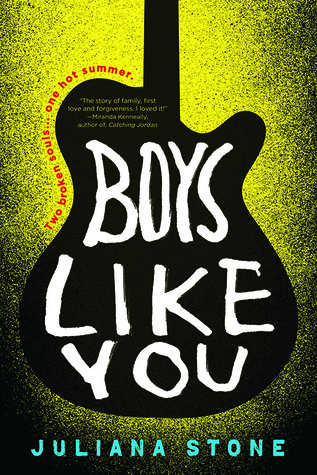 * * *
One mistake.
And everything changes.
For Monroe Blackwell, one small mistake has torn her family apart –leaving her empty and broken. There's a hole in her heart that nothing can fill. That no one can fill. And a summer in Louisiana with her Grandma isn't going to change that…
Nathan Everets knows heartache first-hand when a car accident leaves his best friend in a coma. And it's his fault. He should be the one lying in the hospital. The one who will never play guitar again. He doesn't deserve forgiveness, and a court-appointed job at the Blackwell B&B isn't going to change that…
Captivating and hopeful, this achingly poignant novel brings together two lost souls struggling with grief and guilt – looking for acceptance, so they can find forgiveness.
Review:
Monroe wants nothing more than to sleep the summer away at her grandmother's home in Louisiana. But when Nathan Everets arrives to help paint parts of the plantation, Monroe's grandmother recognizes an opportunity to bring two struggling grieving teens together in hopes that they can help each other.
Monroe and Nathan have each experienced something tragic in their lives. They have both made life altering mistakes and the guilt weighing each of them down would be hard for an adult to handle let alone a teenager. As they spend more and more time together they slowly wake up to the life they have stopped living and start the process of facing their mistakes and learning to live with them.
From pretty early on you know what happened with Nathan and you completely understand his regret and struggle to be happy. But it takes much longer to learn what happened with Monroe. When her secret is finally revealed, I found myself wishing it had taken longer. Because even though you might be thinking it can't be worse than Nathan's experience, you might find that it is. But with the help of each other and the help of the adults in their lives, they learn to heal and move forward.
Boys Like You is a heartbreaking yet hopeful story about life-changing mistakes we might make and the ability (no matter how difficult) we have to live with them.
Nat