Waiting on Wednesday is a weekly meme, hosted by Jill at
Breaking the Spine
, that highlights future releases that we are excitedly anticipating.
By Sarah Farizan
Publication Date: October 7, 2014
High-school junior Leila has made it most of the way through Armstead Academy without having a crush on anyone, which is something of a relief. Her Persian heritage already makes her different from her classmates; if word got out that she liked girls, life would be twice as hard. But when a sophisticated, beautiful new girl, Saskia, shows up, Leila starts to take risks she never thought she would, especially when it looks as if the attraction between them is mutual. Struggling to sort out her growing feelings and Saskia s confusing signals, Leila confides in her old friend, Lisa, and grows closer to her fellow drama tech-crew members, especially Tomas, whose comments about his own sexuality are frank, funny, wise, and sometimes painful. Gradually, Leila begins to see that almost all her classmates are more complicated than they first appear to be, and many are keeping fascinating secrets of their own.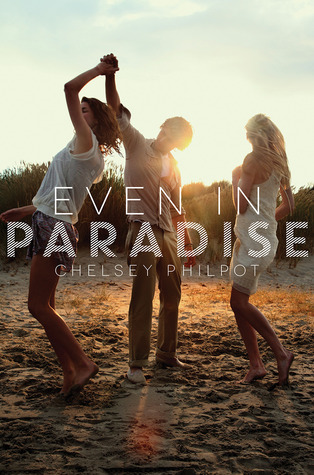 By Chelsey Philpot
Publication Date: October 14, 2014
When Julia Buchanan enrolls at St. Anne's at the beginning of junior year, Charlotte Ryder already knows all about the former senator's daughter. Most people do... or think they do.
Charlotte certainly never expects she'll be Julia's friend. But almost immediately, she is drawn into the larger than-life-new girl's world—a world of midnight rendezvous, dazzling parties, palatial vacation homes, and fizzy champagne cocktails. And then Charlotte meets, and begins falling for, Julia's handsome older brother, Sebastian.
But behind her self-assured smiles and toasts to the future, Charlotte soon realizes that Julia is still suffering from a tragedy. A tragedy that the Buchanan family has kept hidden … until now.