Waiting on Wednesday is a weekly meme, hosted by Jill at
Breaking the Spine
, that highlights future releases that we are excitedly anticipating.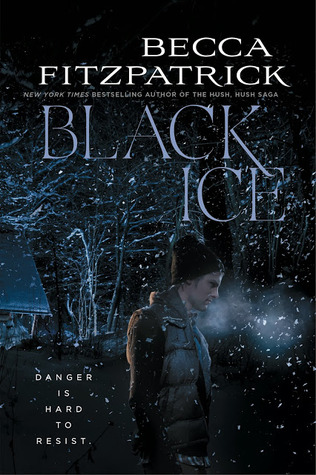 By Becca Fitzpatrick
Publication Date: October 7, 2014
Sometimes danger is hard to see... until it's too late.
Britt Pfeiffer has trained to backpack the Teton Range, but she isn't prepared when her ex-boyfriend, who still haunts her every thought, wants to join her. Before Britt can explore her feelings for Calvin, an unexpected blizzard forces her to seek shelter in a remote cabin, accepting the hospitality of its two very handsome occupants—but these men are fugitives, and they take her hostage.
In exchange for her life, Britt agrees to guide the men off the mountain. As they set off, Britt knows she must stay alive long enough for Calvin to find her. The task is made even more complicated when Britt finds chilling evidence of a series of murders that have taken place there... and in uncovering this, she may become the killer's next target.
But nothing is as it seems in the mountains, and everyone is keeping secrets, including Mason, one of her kidnappers. His kindness is confusing Britt. Is he an enemy? Or an ally?
BLACK ICE is New York Times bestselling author Becca Fitzpatrick's riveting romantic thriller set against the treacherous backdrop of the mountains of Wyoming. Falling in love should never be this dangerous…

By Nina de Gramont
Publication Date: September 2, 2014
When the boy you love asks you to keep his greatest secret, do you? A thought-provoking, achingly complex novel about prejudice and the many meanings of love from Nina de Gramont, author of Meet Me at the River, which Kirkus Reviews called a "must-read."
Fifteen-year-old Wren has been content to stay in her best friend Allie's shadow. It doesn't bother her that Ally gets the cutest guys, the cutest clothes, and even a modeling gig—Wren is happy hanging with the horses on her family's farm and avoiding the jealousy of other girls. But when Tim, the most intriguing guy in school, starts hanging out with Ally and Wren, jealousy is unavoidable, but not the kind Wren expects. Because even though Ally is wayyy into him and Wren hasn't flirted, not one little bit, it becomes increasingly clear that Tim prefers Wren's company above anyone else's.
Tim's unexpected devotion comes at the exact time Wren's home life is about to be turned upside down. Her parents have just found out that the family horse farm is on land that was once a slave plantation and are struggling with whether to sell it. Wren aches at the thought of losing her horses and leaving town, but at least there is Tim...always a gentleman on their dates. Such a gentleman. Too much of a gentleman, even, and Wren begins to wish he'd be a wee bit less gentlemanly. And as Tim's church becomes actively homophobic, his pressuring parents don't understand why he won't help "spread the word," and he's now a wreck. Then he tells Wren his biggest secret, and Wren must decide what she'll really do for love.