Waiting on Wednesday is a weekly meme, hosted by Jill at
Breaking the Spine
, that highlights future releases that we are excitedly anticipating.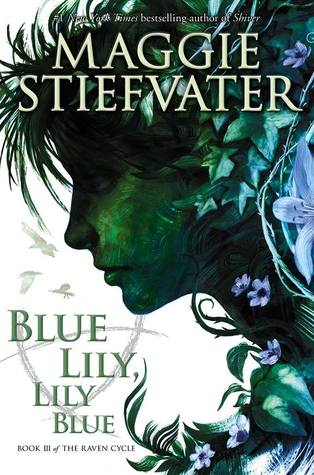 By Maggie Stiefvater
Publication Date: October 21, 2014
here is danger in dreaming. But there is even more danger in waking up.
Blue Sargent has found things. For the first time in her life, she has friends she can trust, a group to which she can belong. The Raven Boys have taken her in as one of their own. Their problems have become hers, and her problems have become theirs.
The trick with found things though, is how easily they can be lost.
Friends can betray.
Mothers can disappear.
Visions can mislead.
Certainties can unravel.
By Ann Aguirre
Publication Date: November 25, 2014
Some people wait decades to meet their soul mate. Courtney Kaufman suspects she met hers in high school only to lose him at seventeen. Since then, Courtney's social life has been a series of meaningless encounters, though she's made a few close friends along the way. Especially her roommate Max Cooper, who oozes damaged bad-boy vibes from every pore.
Max knows about feeling lost and trying to move beyond the pain he's been on his own since he was sixteen. Now it's time to find out if he can ever go home again, and Courtney's the only one he trusts to go with him. But the trip to Providence could change everything because the more time he spends with Courtney, the harder it is to reconcile what he wants and what he thinks he deserves.
It started out so simple. One misfit helping another. Now Max will do anything to show Courtney that for every heart that's ever been broken, there's another that can make it complete.